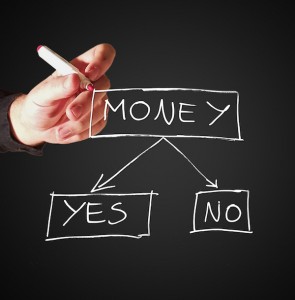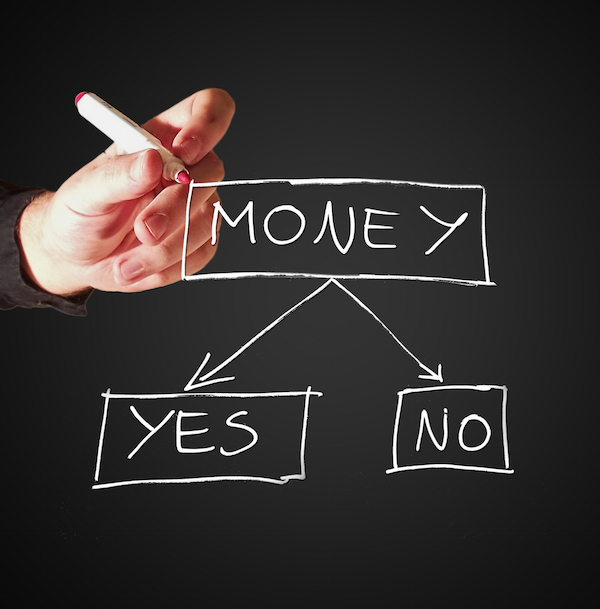 Are you looking for investors to help you launch your start-up business? Well, there are countless methods of approaching a fundraiser. However, to be noticed by potential investors, you will need a high-level pitch. Regardless of your business idea or product, getting more financial leverage and capital is inevitably necessary.
Having enough capital to finance your start-up next milestone is essential for your business to live to its potential. Of course, it's only in your dreams that you will receive random calls from high-end capital firms or Shark Tank producers willing to finance your business.
That said, you need to connect to investors for better financial aid. Thankfully, there are several ways start-ups can find potential investors to pitch to.
1. Online Fundraising Platforms.
Over the past years, there have been establishments of several online fundraising platforms. The platforms are slowly becoming popular, filled with accredited individual investors, banks, angels, and funds looking for new ways of deploying capital. Most platforms run peer-to-peer lending sites offering business loans, debit, donation and crowdfunding platforms.
Kickstarter and Indiegogo are good for donations. Angelist, SeedInvest, Circle Up and WeFunder are best for equity crowdfunding. Even if you fail in getting enough capital from these platforms, you will have benefited from being noticed. When searching for an investor, finding the right match matching your brand needs and realistic to your goals is key.
2. Attending Events.
Success in your startup and fundraising is hugely reliant on visibility and being noticed by the right people. Perhaps the best way of achieving this is by attending events. However, how do you find the best and right events to attend that will suit your startup? Do some preliminary check to identify who will be attending the event ahead of the event. Schedule meetings after the event to make it productive.
Events can be pitch points for presenting your start-up opportunity and meeting active, potential investors. Some of the best events you may find prudent attending for your early-stage company include WebSummit, Money2020, TechCrunch Disrupt and Collision. To get ahead of your competitors, take a passive route of attending to other events your potential investors are likely to attend. Try film festivals, yacht shows, charity fundraisers and sporting events.
3. Social Media.
As a startup or solo entrepreneur, social media should be your best friend for testing your market, gaining traction and attracting potential investors. Social media makes it easy to be discovered and a cost-effective method of reaching other people. You can either choose the inbound approach by using your posts and updates or an active approach through collaborations and taking leverage of sponsored posts and influencers.
Direct messages can also come in handy. Find social media handles of potential investors and try connecting with them one on one. Try Crunchbase social media profile to find investors who are actively investing within your industry. As for social media, below are popular channels you can take advantage of.
Facebook – best for developing meaningful relationships after meeting an investor a few times. Building a relationship is best for developing trust.
LinkedIn – if you need quality introductions coupled with cold messages, try LinkedIn. You could even leverage LinkedIn outreach tools to help you find the best potential investors.
Twitter – this platform provides for quality and thoughtful conversations and engagements.
4. Blogs.
Blogging, though underestimated, is among the best ways of attracting inbound attention, telling a story and taking potential investors in a thought process of them investing in you. Even without a website of your own, you can publish through public blogs accepting topics of your niche such as Medium and LinkedIn.
The other prudent way is targeting blogs of investors you want to pitch on. They probably read all the comments and engage by leaving responses. Drop a thoughtful and insightful comment that will have you noticed and start building a relationship.
5. Apply to Accelerators.
These are programs usually offered by seed funds, large established entities and investment firms to start-ups. Common start-up accelerator programs are usually open for serious entrepreneurs to apply. If you luckily get accepted, you will get a modest check for developing your work, introductions to new investors, insightful business advice and a platform to help you stage for the next fundraiser. Note that accelerator programs include a demo day where attending start-ups pitch to the crowd of investors in attendance.
6. City's Entrepreneurial Community.
For most start-ups, the first thing they do when they are almost ready to take their project out is to have other founders around them involved. Similarly, you can join regional tech groups, follow their online platforms and conversations and meet as many as you can. When doing this, don't be a pitching machine always asking for help. Rather, give out some advice, talk about your stories and get to know other founders, investors and important people within the community.
7. Through Industry Mentors.
If you haven't found mentors within your industry, it is time to consider getting some before searching for investors. Mentors should help you find a way through tough parts of entrepreneurship. They should be well-versed with your company, you as the owner and offer some experience through their guidance on how to navigate your industry.
Mentors could be successful entrepreneurs themselves, investment experts or leading influencers. With that, they will help you get a better understanding of what investors are looking for before deciding to invest in a start-up.
Conclusion.
There is no sure way of determining if you are picking the right investor for your startup. However, when searching for them, the amount of money raised should be the last significant factor that determines your choice. Note that by boarding an investor means that the individual becomes part of your start-up. This is why getting the right person is critical, even if you are getting the smallest amount of funds from family and friends.
That said, check out the reputation of the investor, ability to diversify, interest and influence. The ability to fund should come among the last of your deciding factors. Don't just settle for money but look at what the potential investor can add. Be mindful that there is talent acquisition software that can help you as you grow your team and prepare for investors.