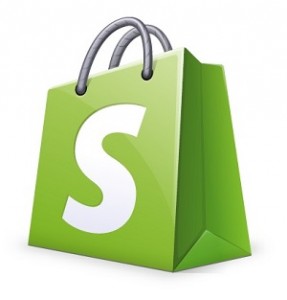 More than 80 percent of people use e-commerce sites for shopping. E-commerce platforms have a firm grip in the markets, and they are not going to lose their shine sooner or later.
With the increasing popularity of these e-commerce solutions, the competition between these eStore builders is even more intense.
Hence, we are here to clear your doubts and give a constructively critical comparison of two leading SaaS solutions, viz-a-viz Shopify and Volusion.
Shopify and Volusion both are online store builders that cater to the same service, yet are comparable and distinguishable on parameters like price, ease of use, web-design, etc.
We are here to your rescue as we will be walking you through the unbiased comparison of Shopify and Volusion based on the essential features that we all look for in a SaaS solution. So, clear your confusion as the answer to all your questions awaits you further!
The parameters based on which we will be comparing the two online store builders are listed below:
1. Pricing.
When it comes to the budget for hosting an impressive e-commerce site, Shopify pricing has the edge over Volusion as it providing quite competitive solutions that are fully-functional. Both offer a good return on investment. Volusion has prices ranging from $12 to $299 monthly. However, $29-299 per month is the costs of Shopify's premium options. Hence, Shopify pricing is budget-friendly as compared to Volusion's. Therefore, Shopify is a clear winner when it comes to price.
2. Design.
Design is undoubtedly the most crucial aspect to catch the consumer's attention. With the increasing number of websites available today, a sleek and attractive design is essential. Shopify has 10 free themes in its kitty along with 50+ premium themes to choose from, in the price range $140-180. Responsiveness and aesthetically beautiful designs are some of the highlights Shopify provides. 11 free and only 34 paid themes are what Volusion offers to its users, costing $180 each. Thus, Shopify pricing is a clear win.
3. Ease of Use.
Shopify is much easier to use than Volusion. Shopify is simple, and possess the necessary tools for editing. However, Volusion has a complicated editing interface. It is split into two interfaces which include what-your-customer-see and a backend Thus, Shopify is the clear winner considering the ease of use.
Shopify has a simple interface supported by easy-to-use editing tools and features which can be navigated easily. Volusion, however, may be annoying if you wish to add a new feature to the existing interface as it involves multiple steps.
Features.
When we talk about sales features, both Shopify and Volusion give fierce competition to each other. Both of them equip the customers with some outstanding and handy features which yield good results for the customer in the long run. Shopify has advanced sales features, while Volusion has excellent tools for analytics and data organization. Multilingual competence, digital product selling and large app store are some of the features which make Shopify better than Volusion.
Summing Up.
Thus, the bottom line is whether it is the pricing, sales features, the ease with which we can use the SaaS solution or the web design which attracts potential customers, we found the unbiased winner is Shopify. With some excellent features and simplicity instilled into the platform, the Shopify pricing makes it the all-time favorite of the consumers in the Ecommerce industry.
Shopify is a dedicated, all-round, sleek and straightforward eCommerce platform with usability and aesthetics as its significant offerings.
But, that does not make Volusion a wrong choice either, for businesses with some specific requirements Volusion may prove to be the right choice if it fits into the dynamics of the business structure.
Sharon Winget is a staff writer with GoodFirms, a review and rating platform of top IT companies & software. A tech geek at heart, I firmly believe technology can transform societies. I enjoy blogging about web design, email marketing, and content marketing.