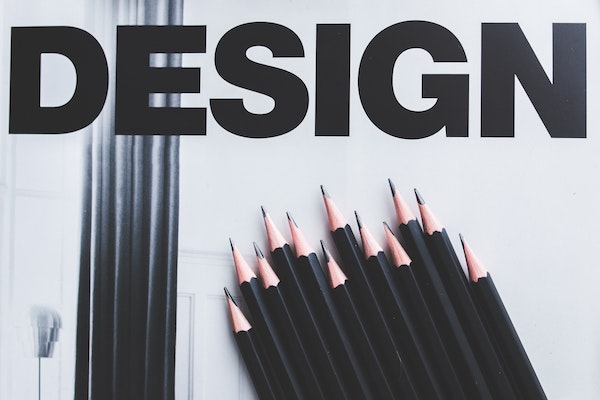 by Pamela Webber, Chief Operating Officer at 99designs
For a startup entrepreneur or small business owner, staying on top of the hottest trends in the design world is probably pretty far down the priority list. However, remaining current with your brand and all the assets used to communicate with your customers is a critical factor in success for a young and growing company. After all, the right brand image can help attract customers, while an outdated or amateur look to your website, logo or packaging  might actually repel people and hurt your sales.
A quick review of 2020's biggest color, typography and design styles can help you determine if your brand is keeping up with the times… or falling behind. And if it's time for a refresh — or you have a new venture hatching in the year ahead – it's the perfect opportunity to check out what our design experts at 99designs see on the horizon for 2020 and beyond.
Here are five of the key trends we believe will dominate 2020.
1. Warm Neon Gradients.
Taking inspiration from tech companies like Mozilla Firefox and Tinder, this versatile trend is set to evolve through 2020 as brands combine traditional gradients with warm neon hues that create a refreshing, futuristic feel. Perfect for logos as well as web design and other visual brand assets, this trend is eye-catching without being overwhelming. 
2. Free-spirited Typography.
2020 is the year for creativity in typography. Breaking free from the constraints of ordinary serifs and sans serifs, brands are embracing lettering that delivers a strong message, but is also a visual focal point in its own right. This unique approach allows brands to express their personality in a striking and really memorable way, and is perfect for a brand that doesn't take itself too seriously.
Hand-lettering is set to be one of the year's biggest logo design trends but this daring visual style can be applied across a visual brand identity to great effect. It's a style that breaks away from the norm, but is still legible and accessible to a broad audience, making it appealing for brands across different industries.  
3. Packaging That Tells a Story.
If your company falls into the CPG or e-commerce sector, packaging will be more important than ever in 2020, with the most successful players using it to communicate  their brand story. While it's important for all brands to leverage storytelling, it's particularly important for the packaging of products that are sold online. Because online brands don't have the luxury of getting their products into the hands of consumers before purchase, their design has to work harder than brands with products in brick and mortar stores. 2020 will see brands taking a more comprehensive approach to their packaging design than ever before—and using the opportunity to tell their brand story, communicate their key messaging and build a deeper connection with their customers. 
4. Motion and animated graphics.
Movement will be a defining feature of brand design in 2020, especially as more and more businesses gravitate toward digital content over traditional static advertising in a digital native, screen-first approach with their visual branding.
Found everywhere from logos to micro-interactions and explanatory motion graphics, animation is a powerful way to bring a brand to life, and designers are pushing the boundaries further than ever. In 2020, we expect that simple motion graphics will evolve even further, taking consumers on a visual journey through continuous sequences that narrate a story. One thing to note: as it's a very specialized skill, good animation is an investment. If this trend is something you're keen to explore for your brand, make sure you work closely with a creator who has experience and can show you examples in their portfolio, and be as clear as possible in your creative brief or assignment to ensure a good result.
5. 80s- and 30s-inspired Nostalgia.
In today's world of economic, political and social uncertainty, it's safe to say that consumers enjoy the emotional resonance of the good old days. Two eras we're seeing pop up increasingly on the platform are the 1980s and the 1930.
Enough time has finally passed for the 80s to be cool again, and thanks to a variety of cultural events (here's looking at you, Stranger Things) we're seeing a resurgence of video games, music, fashion, and the attitudes that came with them. Expect to see brands get in on the act with a nod to the 1980s through touches of chrome, neon, and a lot of pixels in their logo designs.
Another noteworthy and emerging nostalgic trend – albeit with a completely different visual style – is a move towards cartoon elements, inspired by the 1930s. Almost one hundred years on, the handcrafted comfort of expressive characters appeals to both brands and designers as they seek to connect with customers on a human level, so expect to see more vintage-inspired custom illustration work in logo design throughout the coming year.
Obviously, any visual assets associated with your company need to be authentic and true to your core brand values, rather than simply "on trend," so consideration of 2020's top design trends is just a starting point for savvy entrepreneurs. But it never hurts to make decisions based on knowledge of what's current and modern in the broader competitive landscape and adapting these trends to reflect your own brand goals.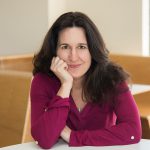 Pamela Webber is Chief Operating Officer at 99designs, the global creative platform that makes it easy for designers and clients to work together to create designs they love. As COO, Pam is responsible for Sales and Marketing and Business Operations, including Growth & Investment, Customer Support, and US People Operations.