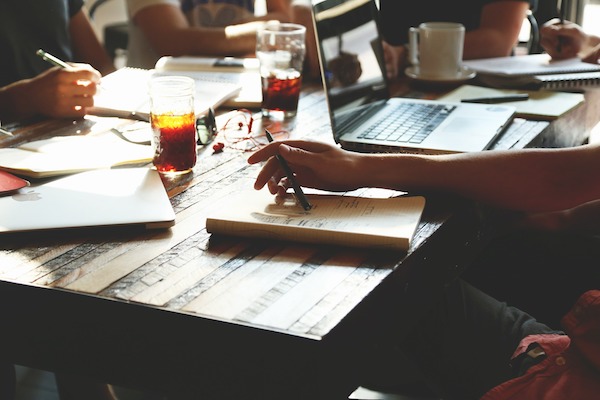 by Zain Jaffer, serial entrepreneur and the Founder and CEO of Zain Ventures
Running a small business can come with a slew of challenges. Among the list: the loss of a major client. In many cases, this scenario is inevitable and difficult to prevent. When it occurs, the consequences can be swift and devastating, wreaking potential havoc on a once steady stream of revenue.
In the early stages, it isn't uncommon for businesses to bank their earnings on a handful of customers (or sometimes, just one). This is especially true for startups, which operate on the basis of customer traction to solidify expectations with investors or lending institutions. In this case, "marquee" or "flagship" customers may have been key incentives to locking in new investors and attracting new customers. The loss of these major customers can have a dramatic impact on both internal (employees) and external contributors (investors). That's why small business owners need to address these factors in order to implement a contingency plan and establish ways to move forward with minimal repercussions.
When the time comes, the following actions can help entrepreneurs get back on their feet:
1. Rip the Bandaid off.
There is no point in delaying the inescapable. Pushing personal ego aside, business owners must rise to the occasion, announcing the news as quickly as possible. Addressing the issue head-on and focusing on the future while highlighting the positive is the most effective way to heal and inspire others. While the loss may be a hard pill to swallow, many benefits can arise. In fact, this situation should be viewed as a catalyst for growth, learning, and improvement.
2. Conduct a post-action review.
Rarely does a customer call it quits without sending some warning signs. Once a client has made this decision, it is important for company managers and staff to perform an analysis of what went wrong, and why. If the company has employees, by implicating the entire team, each member can obtain a clear view of the process and contribute to future fixes and enhancements.
3. Assess both the short- and long-term financial impact.
Losing a major customer will inevitably impact cash flow. Here, transparency is key. Timetables, financial numbers, and other pertinent information should be communicated to the implicated parties. In business, no-one likes surprises, so keeping everyone informed of the facts and imparting recovery strategies will help mitigate the loss.
4. Re-evaluate your communications processes .
A dissatisfied customer is generally the result of a communication breakdown. If a company doesn't have the right mechanisms in place to relay issues between departments (i.e.: sales to product development), the problems will continue to exist. For instance, in their efforts to close a deal, sales representatives may not want to address roadblocks or faults in the process. Company culture may also be a contributing factor in the manner in which employees deal with hindrances. Failure to focus on customer retention, for example, is a surefire way to brush aside the frustrations of existing customers.
In cases where customer feedback is provided to the development team, it is crucial that communication be a two-way street. Systems should be set in place to communicate with customers on a regular basis. Clients should be made aware of product improvements or new solutions that are in the works. Keeping this line of communication open is a great way to calm disgruntled customers and keep them satisfied until the proper corrective measures are implemented.
An efficient way to facilitate this type of two-way communication is to organize customer sessions or quarterly CAB (customer advisory boards) that consist of a representative sample of an existing customer base. Implementing this company-wide ensures that all teams and stakeholders hear about the challenges that need to be tackled.
5. Invest time and thought into your sales processes and structures.
The role of a CEO is multifaceted, but most importantly, it should encompass sales and customer support elements. As such, business owners need to ask themselves if they are still as implicated now as they were in the early stages of their business. Are they still involved and connected to the end user or is there a disconnect? The only way to understand customers is to communicate with them directly. Doing so can bridge a gap that helps reinforces customer engagement and loyalty.
It is also valuable to carefully consider how customer relationships are managed. Strong, personal relationships are the driving force that keeps people satisfied and encourages loyalty—even in difficult times. A client who cares will usually offer warnings before he or she walks away, giving business owners the chance to find a solution.
It is also worth considering implementing structural changes to the sales team. For instance, sales team members can be divided into departments such as Account Management or New Business Development, which would allow them to leverage their individual skills and strengths. For smaller businesses, simple incentives can be given to the sales team to encourage customer retention.
6. Be grateful for what a customer has contributed and view setbacks as opportunities.
Every event, whether good or bad, is a learning experience. Although a major customer has walked away, it doesn't mean he or she should be shunned. Instead of holding grudges and laying blame (case in point: Amazon recently sued the White House because Microsoft won a lucrative contract with them), business owners should be grateful for the opportunity to grow and improve.
7. Work to win them back.
It's never too late to win a client back; in fact, this should be the main focus of a business' future plan for growth. More than revenue, a client account is a window into the competition, providing valuable insight that can strengthen internal processes and methods of communication.
Employees are also usually motivated by the concept of winning a customer back and improving internal practices along the way. What's important to understand is that this type of endeavor should be everyone's responsibility. Every company member should be held accountable and rally around the changes that can generate a win.
And lastly, but almost more importantly, it is essential that the customer be made aware that any and all expressed issues are being addressed in a serious manner. This could be the precursor that ultimately wins back their trust and gets them onboard for good.
Zain Jaffer is a serial entrepreneur and the Founder and CEO of Zain Ventures, an investment firm that invests globally in start-ups, real estate, stocks, fixed income, hedge funds, and private equity. As the previous Co-Founder and CEO of Vungle, Zain secured $25 million in funding and was an instrumental player in the major growth of the company. Vungle's remarkable success attracted The Blackstone Group, which acquired the business in 2019 for a lofty $780 million.