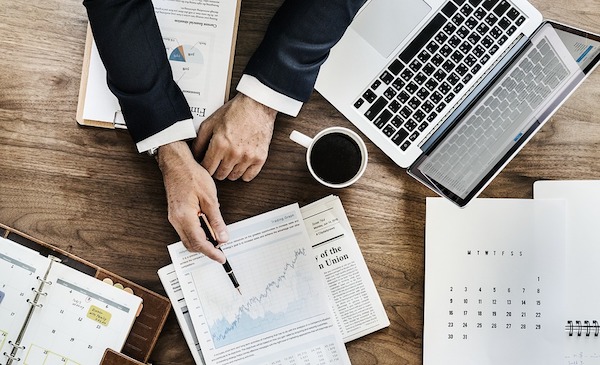 We're almost at the end of 2019, and while it's normal that in the beginning of the year, business owners normally self-reflect and discover opportunities and areas of improvement on both personal and professional levels, we often disregard taking time to consider and look back at our goals throughout the year.
Organization chart, customers, products and services, technology, new domain name – all these and more need checking to see if they are still aligned with everything the business is doing.
Now is the perfect time to evaluate the goals you set for your business to assess what's working, what's not and how to ensure that you begin the new year on the right footing.
As you start to assess your business plan and conduct your end-year checkup, here are a couple of things you might want to focus on:
Your organizational chart.
Does it still make sense? It's typical for most businesses to see some employees come and go throughout the year. If the organizational shift has left gaps within the organization or given on you a new talent you didn't think necessary this year, it is high time to reconfigure the structure of the company to maximize your gains and losses.
Find areas where employees have shown noteworthy asset outside of their current job descriptions. It's also wise to make "specialists" on staff. For instance, if someone is rather good at presentations, ensure that other employees ask assistance from them when in similar situations.
Your customers.
Are you still engaging and retaining customers? The marketing strategies you executed at the beginning of the year could still be effective. But you might consider fine-tuning them to help in seeking out new customers. Look at your messaging across channels to ensure consistency, which is vital when introducing new customers to your brand.
Your service or product.
Do they still meet the needs of your audience? A lot can happen in the past few months. And just because your current services or products might have made sense in the past months, it doesn't mean they are still 100% effective for the coming year. Shifts in the marketplace or new trends can impact their relevance. So, if you're unsure what your audience needs or wants, then consider asking them right out. Try evaluating the value of your products or services tools like an online poll, customer comment cards or personal conversations.
Your technology.
While many small businesses don't have money just tucked in the corner ready to use for technology investment plans end-year, it doesn't mean that you shouldn't evaluate your IT infrastructure and investments to support the growth of your business. You'll likely find areas for improvement that can be done fast and with little cost.
For example, consider a website refresh through a new domain name. If your domain name isn't working to pull customers, now might also be a good time to phase in technology solutions that better enable client recall and loyalty.
Indeed, conducting a end-year checkup takes time and effort. But the health of your business will be worth it. This can mean that you should apply now the investments you'll make in the New Year, but that's fine. Getting a head start on next year's plan may just be the thing you need to start off another awesome year.