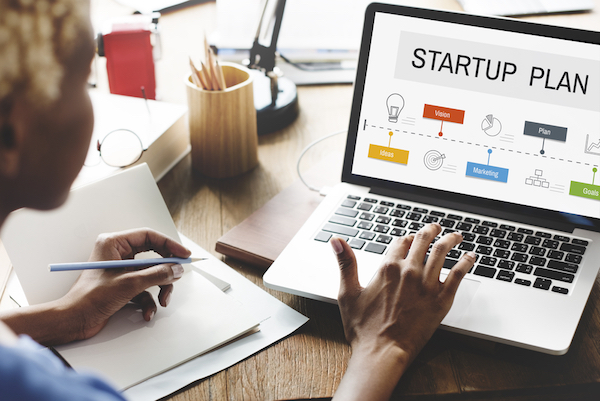 Challenges are always present when you start your own business. When you're an entrepreneur new in the business arena, expect to face challenges on cash flow management, hiring employees, delegating tasks, and choosing what to sell. You'll also have to think about capital, business growth, and marketing strategies.
Along with your determination, you'll have better chances of overcoming these challenges when you study economics. This degree teaches students how to maximize economic theories with empirical investigation processes, and how to effectively use statistical techniques to investigate the loopholes on public policies and business industries.
An economics degree can help you when you start a business because it provides the following:
1. Strong Background On Statistics.
Statistics is the science or practice of gathering, analyzing, and concluding specific data. There are different types of statistics applicable to different situations. In the business context, background in statistics is vital to come up with better-informed and sound business decisions.
Aside from its growing popularity, an economics degree is a great learning platform that can teach you a lot about statistics. This degree allows you to gain an in-depth understanding of statistics in general, statistics software, and statistical tests.
An economics degree can also hone your numeracy skills as this degree also covers topics on mathematics.
A strong background on statistics, along with skills in mathematics, will make it easy for entrepreneurs to determine which investments are profitable, how much to charge for specific products and services, and handle complex budget issues. These skills are necessary for every entrepreneur to succeed in the business arena.
2. Better Understanding Of Finance.
Businesses involve a lot of numbers. Since a business usually deals with money – from identifying the amount of capital to invest, determining how to finance your startup, to determining if your business is making any profit – having extensive knowledge of finance is essential.
You can learn a lot of things about finance when you pursue an economics degree because finance subjects are part of the curriculum. The finance subjects you'll take from the degree doesn't only provide basic knowledge on different areas of finance – it also offers several opportunities for you to practice what you've learned.
With an economics degree, aspiring entrepreneurs can bask in theories and practices on investments, loans, and taxes. These are essential facets that can help entrepreneurs steer their businesses towards better profits and long-term success.
3. Understanding The Concepts On Risks And Probabilities.
Every decision an entrepreneur makes can significantly affect their business. For example, before an entrepreneur makes an investment, they have to assess if their decision can provide a return on investment, how much the return is, and if the return is sufficient to outweigh any risks present in the investment.
Entrepreneurs are expected to take risks in order to succeed, but they have to be careful about the risks they take. Making an investment without looking at the bigger picture can usually result in profit and customer loss. In worse cases, making one wrong decision is enough for a business to fail.
You can easily steer away from this direction when you have an economics degree. An economics degree includes subjects and practicums that help you gain a deeper understanding and practical application on risk and probability.
With this degree, you can carefully assess probable outcomes from your decisions and how these outcomes can affect your business short and long-term. These skills will surely make you a smarter entrepreneur gearing towards success.
4. Enhance Critical Thinking And Logic.
As an entrepreneur, you need to think critically and logically to ensure that all of the decisions you make benefit your business while keeping loss to a minimum. Critical thinking and logic are important as these can help you properly analyze problems, make informed decisions, and challenge the status quo.
Although underrated, critical thinking and having the ability to apply logic to any business problem are skills that you can gain when you pursue an economics degree.
An economics degree enables you to confront uncertainties in the business arena, and come up with creative solutions that can help your business survive such uncertainty. This degree will also train you to determine different courses of action to one problem and weigh the pros and cons of each. This way, you can make the best decision possible.
You'll Reap What You Sow.
If you plan on becoming a successful entrepreneur in the future, invest in yourself by pursuing an economics degree. Depending on your schedule and budget, you can choose to study economics by enrolling in a brick and mortar university or sign up in online classes.
But, regardless of the learning platform you choose, you should exert time and effort to learn as much as you can from the degree. All of the hard work you put into pursuing an economic degree will soon pay off once your own business succeeds in the future!