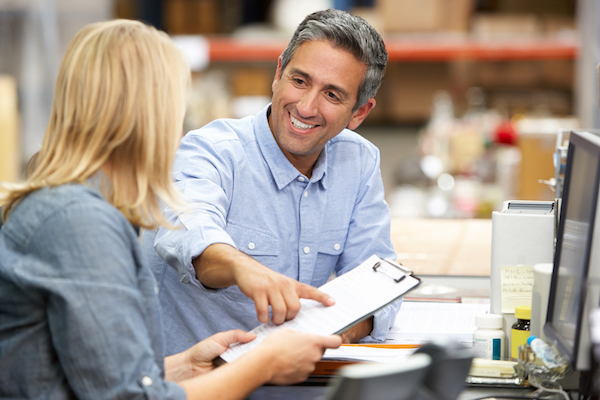 SOC, also known as System and Organization Controls, is a crucial framework that was developed by the American Institute of CPA's (AICPA). It's both a requirement and a technical audit for today's cloud and technology computing companies. 
SOC reports on the oversight company's use to process, protect, and store customer data. There are five Trust Services criteria, namely, security, availability, and processing integrity, which are used to prepare a client's data and the confidentiality and privacy categories for the processed information. 
The main goal of SOC compliance is to ensure that a company's system is set up to guarantee security, confidentiality, integrity, and privacy of client data.
Here are three (3) benefits to earning SOC compliance:
1. Marketing Differentiator.
The fact that your company can provide a SOC compliance report at a moment's notice indirectly puts your customer's mind at ease. Customers want a guarantee that their information is not going to be leaked out. When you can produce a SOC compliance report, a customer indirectly understands that you have taken the necessary steps and invested your time and capital to secure your system's controls from any breach. 
Earning a SOC compliance report shows potential customers of your commitment to protect and secure any sensitive data that they share with you. Additionally, the management team can gain a better understanding of how similar organizations in the same industry address risks. 
The information gathered can also help you determine whether there are any gaps in your company's control framework. Applying this advice can steer your organization's operations to offer better services to new and existing clients. 
2. Brand Protection.
According to the Cisco 2018 Annual Cybersecurity Report, 55 percent of the surveyed companies reported a breach in their security in the past year. Cisco reported that more than half of these incidents resulted in public scrutiny as well as damages exceeding $500,000, including lost customers, opportunities, revenue, and other out-of-pocket costs. One of the most affected areas was brand reputation. 
People, as well as organizations, want to be assured that their sensitive data is protected. Whether you are launching a new business or you are looking for prospective customers, your brand reputation plays a vital role. 
With that said, many clients will require proof of security as a condition of doing business with you. Earning a SOC compliance will show your prospects and clients that you have the best practices for compliance already in place because data breaches can affect a company's reputation for years.
4. Competitive Advantage.
A data breach can cause unimaginable financial losses. According to IBM Security, the 2019 Cost of Data Breach reported an estimated average total cost of $3.62 million of an organizational data breach. 
Larger companies are especially concerned about their data security. They are more likely to partner up with you if you can produce a SOC compliance report that has been prepared by a reputable auditor. 
With so much on the line, more companies are requesting vendor firms to complete a SOC audit for their piece of mind. Having this report readily available will give you a competitive advantage over other firms in the same industry. 
Who Needs SOC Compliance?
SOC compliance applies to any technology-based service organization that stores its client's data in the cloud. Simply put, SOC compliance applies to every SaaS company and any firm that uses the cloud to store customer information such as healthcare, banking, and other service companies. 
Passing a SOC audit offers a significant advantage over your competitors because you can confidently assure your current and potential customers that you have taken the necessary steps to protect their private information from any breach.
Always Monitor For SOC.
You need to establish a process that guarantees control across your company. You should keep an eye out for any suspicious activities, unusual, or unauthorized activities. Most of these breaches take place during user access and system configuration. 
Additionally, you should continuously monitor both the known malicious activities (such as phishing schemes) and unknown malicious activities (such as a zero-day threat). The best way to find unknown malicious activities is by establishing a baseline in your firm for "known" action in the cloud – this will make it easy to fish out any abnormal activity that might occur. 
Conclusion.
SOC Compliance report is designed to secure your customer's data from any suspicious activities and breaches. Any incident that may threaten the availability, confidentiality, security and privacy of your client's data in the cloud should be prevented at all costs. 
For best practice, consider seeking out compliance and security solutions that will enable you to manage behavior-based assessment and automatically detect any suspicious events. SOC compliance form will give your current and potential customers the confidence they need to trust your organization with their sensitive information.