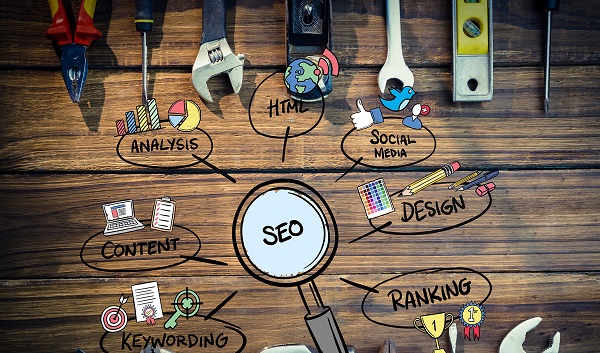 Have you ever searched your entire home in search of your keys? You look in every single corner, where you were almost certain they could be. Perhaps you look those places where you normally put your keys. They are not there. You turn every single pillow, go through all of your garbage and look in every single corner in the goddamn house to find those keys without being successful? WHERE ARE THOSE KEYS FOR GOD'S SAKE? It is really frustrating.
Now imagine how your customers feel, when they are browsing through Google, Bing, Yahoo, their own search history and other browsing tools to find your genius blogpost or amazing product. It is somewhat the same process and it is therefore important to SEO-optimize your website.
In this article we will highlight three simple tips anyone can use in order to improve their SEO results. These tips will not only help you but also your customers whether they search for new headphones or an AccuRanker Review.
Utilize SEO-tools' potential.
Step one is fundamental in understanding the basics of SEO. If you have already experimented with Search Engine Optimization on your website and would like to go further into the world of SEO – you should look into using various SEO-tools to help your process. Google Search Console is the most obvious one as it gives you unique insights to, what people might Google in your industry. Other SEO-tools like AccuRanker helps you in the process of tracking ranks and can be an extremely useful tool if you are looking to delve further into the SEO-game. It is not for free but you can try it out with at 14-day free trial. These SEO-tools really have the potential to help you make it in the battle for the top ranks on Google.
Make your website as fast as possible.
Another vital element, when it comes to your SEO-results is trying make your website as fast as possible. With that being said you should move or compress everything that slows your website down. Consumers on average spends less than three seconds on waiting for search results before they start looking for new results. Imagine it – three seconds. This means that while you were reading this paragraph, multiple potential customers could have rejected visting your website due to its inability to load fast. Therefore, make sure your website is as fast as possible – preferably as fast as under one second of load time. 
Enter the world of linkbuilding.
With these basics set, the last tip is a science in itself. It is called linkbuilding and deals with a whole new level of SEO. In most cases it can be of good value to link to relevant content on your website. Especially if your content is also really good and sharable. Then you create a spiderweb of links between your website and other relevant websites. When this link infrastructure is in place and you have multiple reliable sources pointing links your way, Google marks your content as valuable and rewards you with better ranking positions. You should therefore consider going into linkbuilding if you want to rank high on Google.