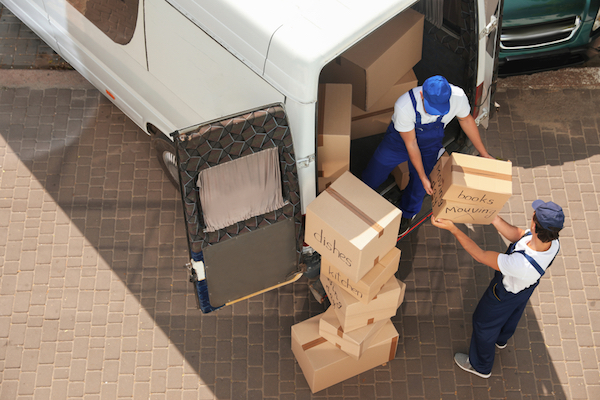 At a certain point, entrepreneurs will realize the need to move their business to another location. If you are a business owner who wants to move your company to another area, there are several things that you must look into before relocating.
Here are the usual tasks you'll have to do before moving your business:
Prepare and amend legal documents that pertain to your business
Register your new company address and business name, if applicable
Notify customers, employees, and suppliers about the company relocation
List down the potential relocation costs and prepare your budget
Consider hiring a moving company to transfer physical assets to the new location
After accomplishing all the necessary paperwork, one of the most crucial aspects of relocating a company is the logistics side. Fortunately, you can safely move physical business assets like furniture, appliances, and office supplies with a reliable and professional moving company.
Moving Companies: What You Need To Know When Relocating Your Company.
Moving your business is not a simple matter. Thus, you need to hire reliable movers to do the job smoothly and efficiently. Not all moving companies, however, are reliable. How do you know if a moving company is the right one for your business?
Here's what you must know about hiring professional moving companies.
1. License And Insurance.
Moving office equipment and furniture is not an easy task. Relying on your office employees will not only put unnecessary stress on them but also make them liable for any damages on the company's physical assets.
Conversely, hiring professional moving companies will give you peace of mind in knowing your company's belongings will be transported safely and securely. With the proper license and insurance, you can also be sure that the moving company will handle any damage that occurs during relocation.
2. Proper Equipment.
Moving your business may be a once-in-a-lifetime matter, so it would not be practical to buy equipment to relocate office furniture and equipment. Renting moving equipment is not a viable solution either, since the equipment that you rent may fall short of what you need.
The best option to take when relocating your business is to hire professional movers who have the right equipment. Reputable moving companies will let you use packing supplies, boxes, crates, trucks, and more to make moving easier and hassle-free. 
3. Rates.
A professional and honest moving company will provide transparent rates for their service. Different moving companies will give you different prices and packages, which you must assess before signing any agreement. Relocating can be very costly, so you should carefully consider which company offers the best deal.
Take note that the farther the distance and the heavier the items you will transfer, the more you have to pay. Gather several quotations before deciding so that you can analyze which service provider offers the most reasonable rates.
4. Solid Track Record and Reputation.
It's not easy to move company equipment and supplies to another state, but it can be more manageable with the help of a professional moving company.
When looking to hire a moving company for your relocation needs, find a company that has years of experience in the industry. The right service provider will make the relocation process less stressful for business owners.
There are different ways on how you can verify the reputation and track record of a company, such as:
Online Reviews: The Internet is a gold mine of reviews on companies, including moving service providers. Take the time to search for discussions that will give you an idea about a moving company's track record. Not all the reviews you will find over the Internet, however, are genuine and credible, so you must be discerning when it comes to online reviews and testimonials.
Personal Recommendations: Word-of-mouth is one of the best forms of marketing. Seek the recommendations of people you trust and not just mere acquaintances. It will be much better if the person giving you the referral has personally experienced the services of the moving company.
Conclusion. 
Relocating your business can be very challenging. For this reason, it's natural for business owners like you to feel excited and anxious at the same time.
There are several factors to consider when moving your business to a new location. So many questions will run in your head before your move. Will the new site be more beneficial to my company? What are the things that I must prepare to ensure a smooth transfer?
A reliable moving company will lessen your relocation worries. Working with a professional mover can take your mind off the logistics side of moving. Choosing a reputable moving company is the best decision you can make when relocating your business to its new headquarters.