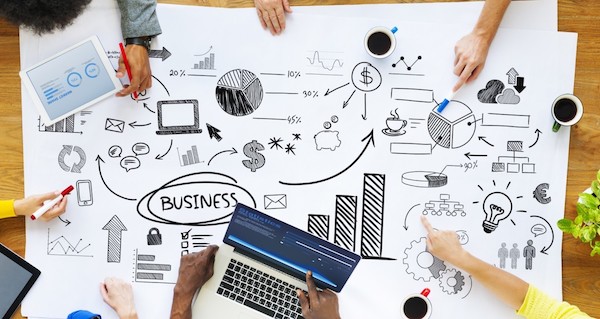 Part of what makes a business successful is its ability to operate efficiently. From start to finish, a company must be able to provide high-quality products and/or services for their customers or clients. Remaining efficient, however, requires that business owners continually dissect each department or task and research effective ways to increase productivity. By developing new methods to streamline common business tasks, businesses can save money and time while providing quality service to their target audience. 
While there are a lot of business tasks that could be streamlined, it is often best to start with those that are done most frequently. These tasks often take the most time, manpower, and resources to complete on a daily basis, and would, therefore, provide the most advantages to startups. Below is a look at some of the most common business tasks and ways to streamline them for improved productivity: 
Accounting.
Keeping up with financial records for a startup is essential. Not only are they required for everything from getting approved for a loan and filing taxes, but accurate financial accounts are necessary to operate your business and make informed decisions. As business transactions go on all the time, keeping financial records is an ongoing job. 
Writing down business transactions, maintaining receipts, and balancing budgets on paper or through an excel spreadsheet can be very tedious leaving room for human error and the mismanagement of funds. While it is still recommended to have an accountant to manage your business finances, securing accounting software for your startup makes their job easier. There are programs that can keep a record of your daily sales and business transactions and use this information to generate necessary financial reports. Advanced software even allows entrepreneurs to merge their payroll systems and banking accounts so that all their finances are under one platform for easier access. 
Outgoing Correspondence.
Not all businesses have taken their correspondence to the internet. Some, still prefer to send correspondence via postal service. From sending out welcome letters and invoices to collection letters and business to business correspondence, some companies send out several hundred letters a month. Trying to generate, stuff, seal, and apply postage to each letter wastes a lot of time and money. 
Fortunately, there are devices like a Franking Machine or postage meter that can help to streamline the mailing process. These machines allow you to accurately weigh and stamp your mail so that it's ready for pickup by the postal service.
Customer Data.
From email accounts and phone numbers to membership or medical information, many businesses have to keep track of their customer's information in order to be able to provide quality service. Allowing staff to manage this information without a uniformed system or method can lead to miscommunication and the mishandling of customer information. 
There is customer relationship management software (CRM) that you can purchase to make managing customer data easier. CRM software is essentially a digital platform that allows all employees in any department to have access to customer information. The platform keeps track of customer personal information, representative notes, transactions or communication activity, and other metrics. The information is provided in real-time and is easily accessible to anyone who has been provided with an account. 
Social Media Management.
Marketing is an ongoing task for startups. It is essentially how they are able to gain credibility, brand recognition, and new customers. Though there are several methods of marketing, one of the most popular is social media. Using platforms like Facebook, Instagram, and LinkedIn to connect with their target audience is vital to their success. Keeping up with content and responding to followers, however, can get really time-consuming. 
Fortunately, there is a solution that can help to streamline your social media marketing. Social media management software is a platform that allows entrepreneurs to manage all of their social media accounts from one platform. You can review your pages, respond to comments and once, and schedule posts several months in advance. 
Your startup will only continue to be successful if it continually produces high-quality products and/or services in a timely manner. This can only be done when entrepreneurs regularly evaluate their departments and business tasks to see how they can increase productivity. Streamlining daily, tedious, or mundane tasks like those described above essentially help to save you time and money so that you can continue to give your customers what they want.