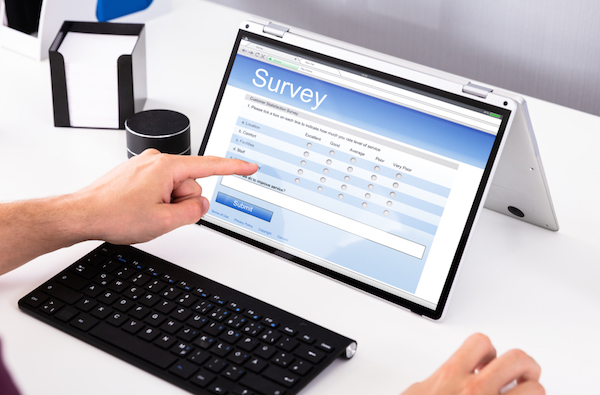 Taking surveys online is one of the easiest ways to make money today. When you work as a survey taker, expect to answer surveys that contain questions about a wide variety of topics. You will be paid based on the number of surveys you complete within a specific timeframe. Completing more surveys can translate to higher income.
Being a survey taker is a convenient way of making money on the side. But with the number of survey sites in the World Wide Web, have you decided which to choose? Do you even know the factors to consider so you can end up choosing the best survey sites? Choosing a survey site is essential as it can influence your earning capacity.
To help you narrow down your options and find the best survey sites, take note of the following tips:
1. Do Your Research.
Signing up as a first-time survey taker can be overwhelming, and choosing only a couple of sites from various survey sites can be stressful. You'll be clueless on where and how you can possibly start your search.
To make this process easier, allot some time for research. More often than not, about half of the survey sites operating today are survey scams. As someone who wants to utilize online surveys to earn, it's your responsibility to distinguish between legitimate survey sites and phishing sites.
Get the names of the most popular survey sites today, visit their pages and read the documents available online. Ask for recommendations from people who are working as survey takers, and inquire what survey sites are reputable and which are not.
2. Look For Certifications.
Working as a survey taker and later on find out that the survey site is illegitimate can be a very frustrating experience. Even if the survey site didn't require any payment, completing surveys for illegally operating survey sites is a waste of time and money.
For you to avoid these scams, check if the survey site is approved by the Better Business Bureau. A survey site endorsed by the BBB means the site is licensed to operate, transparent in all of its business processes, and doesn't have any unresolved complaints or issues.
Certifications or affiliations from reputable organizations can also indicate the legitimacy of a particular survey site. If you're living in the US, check if the survey site is affiliated with the Insights Association, and ESOMAR if you're from Europe.
3. Sign Up To Several Websites.
Signing up to one or two survey sites only can delay your ability to earn. If both of these sites decline your application or don't respond at all, you won't have any platform to earn.
A better solution is to sign up for several survey sites at the same time. Sign up to all of the legitimate survey sites you come across online. The more survey sites you sign up to, the faster you can start working as a survey taker. Doing this will also give you peace of mind knowing that even if one or two survey sites are unresponsive, you still have other options.
Since survey sites ask questions in different niches, signing up for a lot of survey sites can also help you assess which ones perfectly suit your preferences. Answering surveys that contain questions in your preferred topics will motivate you to continue working as a survey taker long-term.
4. Always Check Your E-Mails.
After signing up for survey sites, expect that you will receive e-mails from them. You can think of these e-mails as a recruiter's response to an applicant.
These e-mails will contain information on whether your application as a survey taker is accepted or not. If you're qualified to the standards set by a specific survey site, expect that the e-mails sent will also include information on how long you are supposed to complete a survey, how much each survey costs, and how are you paid for it.
For you to end up working with the best survey sites today, always check your e-mails. Survey sites only accept a limited number of people to work as survey takers for them. And because of the simplicity and convenience of the job, expect that these numbers are quickly filled up.
If you want to start working as a survey taker as soon as possible, always connect your device to a stable internet connection and immediately open your e-mails the moment you receive them.
Prioritize Your Safety Online.
Answering surveys online is a great way to make money on the side, but you should never compromise your safety while you're doing it. You should never give out too much information or sign up for a survey site that requires payment before you can start working.
Staying safe online while working as a survey taker can make the experience stress-free and more memorable!