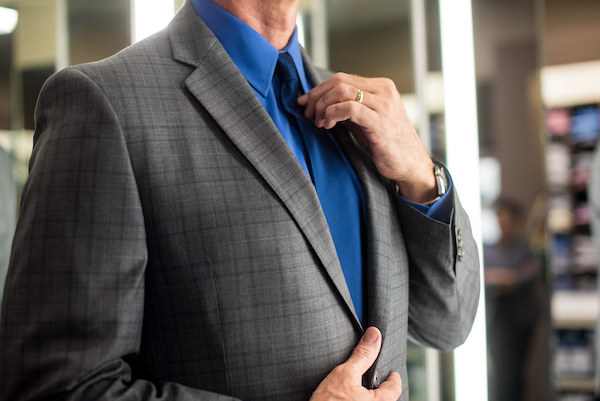 Have you ever thought why some people, no matter how intelligent and remarkable they are, seem like jaywalkers if they are wearing ripped pants with a casual t-shirt? Or why employers give preference to well-dressed people over shaggy looking people? Well, that's because dressing has a strong influence on your personality and the way others perceive you. Our dressing style also changes our emotions and how we perceive our self. Like, casual dressing exudes calm, relaxing and friendly vibes. Whereas, formal dressing makes you feel powerful, authoritative and a boss! So, if you are really a boss, then you should be careful in your dressing to look smart and sharp.
An entrepreneur not only has to make a compelling presence among its employees but also has to win client's heart. So, if he would not dress powerful, it might get difficult to drive the desired results.
If you are an entrepreneur looking to adopt a style statement to look like a boss, then here are some effective tips for you:
Stay Formal.
We have already talked a lot about the significance of staying formal to look powerful – that's what a boss needs. But formal doesn't always mean wearing a tuxedo or a three-piece suit. It is good if you go with a pant-coat and tie, especially if you are going to meet a client or have an important corporate event. But on other casual working days, you can wear a dress shirt with jeans, paired with a fine blazer. Or, if you want to skip extra layering in summers, then you can still win the game by sticking to just form-fitting shirts for entrepreneurs and dress pants.
Stay Simple.
Obviously, you can't come to the office or attend meetings looking like a pop star coming to attend an award-show. It is good to stay trendy and try in-trend formal wear, but don't fall for every piece from big brands. You can't wear a Gucci's signature shirt with a serpent spiraling around the collar. Or a Valentino coat with some funky patterns. Stay simple because simplicity is the best policy!
Choose the Right Colors.
Choosing the right color attire is also important, along with selecting the right style. Wearing red shirt with candy pink coat will not do any good to your bossy image. Try to stick to subtle and toned colors rather than provoking ones.
Moreover, colors have their own enigma, and they shed different charms. Like, a black dress gives a powerful appeal, blue dress shows calmness and a white shirt looks classy. So, you can also choose the colors of shirt depending on the type of aura you want to show on a particular day.
Remember, becoming an entrepreneur and staying on the top of the game requires a lot of effort, deliberation, and planning. While you are busy fighting with the market threats with your hard work and intelligence, win people's hearts with your personality.