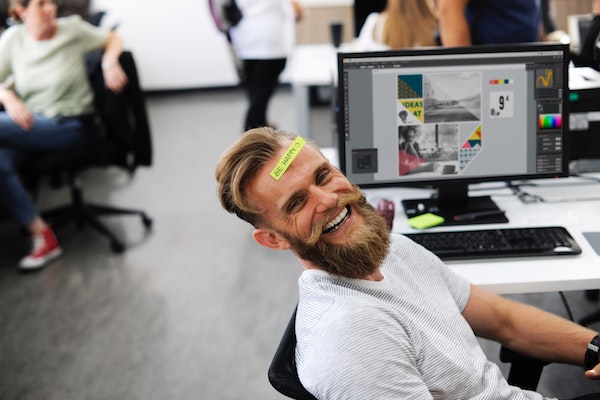 When you run a company, your success or failure depends on your workers. In a competitive market, finding the best talent is difficult. For managers and business owners, the hardest part is standing out in a saturated market.
As more traditional hiring methods become obsolete, managers have to turn to less conventional methods to attract the most talented employees possible. Through the right techniques, you can make sure your company has the best workforce and a competitive edge.
1. Social Media.
In 2018, the typical person spent 2 hours and 22 minutes on social media every single day. If you want to attract top talent, you need to go to where the job applicants are.
As the previous statistic shows, most of your applicants are already on social media. If you develop a social media plan for finding and interacting with potential talent, you can reach a broader audience.
Social media also enables you to learn more about your prospective employee. You can learn about what they do and what they care about. In addition, you can use their social media page to screen them for undesirable attributes or behaviors.
2. Community Events.
Ironically, community events are becoming more important in the online world. People use Facebook and other sites to find out about local events. Then, they go to these events to connect with friends, buy new products, and enjoy themselves.
By going to community events, you can advertise your company or publicize a job listing. You can set up a booth at a job fair, festival, or educational event. HR technology events are also a great way to learn more about what other companies are doing and meet talented professionals.
3. Creative Job Ads.
Conventional job boards contain hundreds or thousands of job listings. Most of these job ads contain basic, boring information that is exactly the same for every listing. If you want job seekers to notice you, you need a listing that is creative and interesting.
Spend some time thinking about what makes your company stand out. For a creative ad, you might want to incorporate videos or pictures into the listing. Unusual headlines or titles can also get applicants interested in your ad.
The most important thing is to create an ad that feels like an actual human wrote it instead of a computer program.
4. Mass Auditions.
Mass auditions involve bringing multiple candidates to a location where you will do the interview. Often, companies will create a simulation of a normal task or day-to-day activity. Then, the applicants begin working on the task as you watch.
For this to be effective, bring in some of your current employees to work with the applicants. Your current employees will have a better idea about what makes someone good at the job in question.
Observe the applicants' skills and abilities. Encourage your current employees to do the same. Then, collect these observations after the event.
Mass auditions are useful for finding talent because you can physically see how well someone will do at a particular job. You can also see how they communicate with others and if they fit in with your team. Because you do this activity with multiple applicants at once, it is more efficient than one-on-one interviews.
5. Referral Rewards.
If you have been calculating your employee turnover rate, you have probably noticed a trend among your new employees. When an employee is referred to the company by a current employee, they are more likely to stay for longer.
This trend makes sense because the friends of current employees are probably similar in aptitude and interests. In addition, the referred employees will feel obligated to put in their best efforts because their friend works there as well.
Creating a referral program is simple to do. Make a system that rewards current employees for finding your company a successful new hire. For example, you can provide current employees with a $500 reward if the new employee lasts for 90 days.
You will generally want to require the new hire last for a certain number of months before the reward is given out so that the new hire is motivated to stay at your company.
Other than rewarding employees when the new hire completes 90 days, you can also give a gift card when the employee is hired. When a team member shares a referral, you can provide them with a smaller reward like a $5 gift card to Starbucks. Public recognition for bringing in the referral and paid time-off are also good ideas for rewarding successful referrals.
6. Involve Employees.
Your employees can make attracting top talent easier for you. If you normally give your team members business cards, you can also give them recruitment cards. Then, they can hand out recruitment cards whenever they give someone their business card.
Before you list a job position, ask your employees for input so that the listing will actually reflect the reality of the job. Your employees can also help with interviews because they know what kind of person will succeed in the role. By getting employee involvement in the interview process, you can ensure that new hires are a good fit for your company's culture.
7. Hold an Open House.
Another way to attract top talent is to host an open house. With an open house, the only applicants who show up are the ones who are truly interested and enthusiastic about the position. This kind of event helps you screen many candidates at once while giving them a chance to determine if you are a good fit for their needs.
Consider offering a presentation on the company's values and mission. If you want to make the event fun and efficient, try using the same technique as speed dating.
Ask your current employees to do five-minute interviews with each applicant. Each time the five-minute warning sounds, the applicant moves on to the next employee.
Over to You.
In a competitive job market, finding applicants can be challenging.
The old ways of attracting job seekers are becoming less and less effective. With a little creativity, you can discover new and better ways of bringing top talent to your co