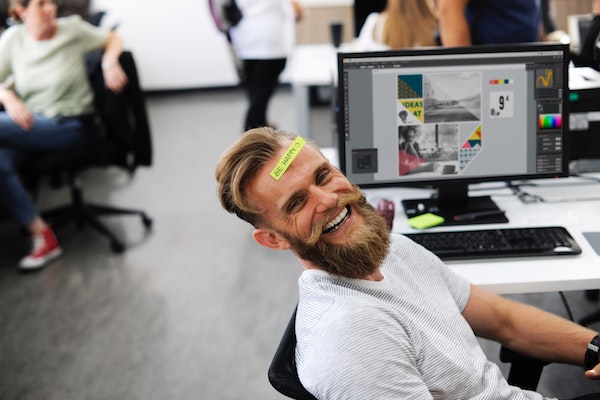 Increased callouts, higher health insurance rates, minimal staff, low morale, and declining productivity. That's what you get when you don't implement wellness strategies within your small business. Your staff is essential to the success of your business. When they're not at their best, this hinders their ability to perform well – which leads to a world of problems for you.
The good news is that you can make changes to help support your employees' wellbeing.
Keep the Premises Clean and Safe.
Your employees spend approximately 8 hours in the workplace each day. Providing a clean and safe environment for them to perform their jobs is at the top of the list. Make sure that you're keeping up with the commercial property. Hire a cleaning service to clean the interior of the building and a groundskeeper to keep the exterior up to par. Also, schedule periodic services for pest control with service providers like Joshua's Pest Control, and contractors for periodic maintenance of the property.
Give Frequent Breaks.
Spending too much time sitting or standing is bad for your health. It can lead to weight problems, blood pressure issues, body aches, and much more. To avoid having employees get sick or injured it is ideal to encourage frequent breaks. Outside of their lunch periods, consider allowing staff two fifteen-minute breaks throughout the day to stretch, socialize, and get that blood flowing.
Flexible Work Schedules.
Trying to take care of their families while also doing their job to support them is a struggle for your employees. You can help them balance their work and personal lives easier by allowing them to work flexible schedules. Perhaps coming in to work at 10 and working until 6 is a better option for a single mother who needs to get her children to school on time.
Talk with your staff collectively to find out what needs they have as it pertains to scheduling. Then, try to create a schedule that is efficient for the majority. If necessary, you can use time-tracking software to keep track of the team and their varying schedules.
Invest in Healthy Beverages and Snacks.
It's not uncommon for businesses to have vending machines in their break rooms for their employees to use. Yet, the contents of those machines are often very bad for your health. You can help change things by purchasing healthier options. You can talk with the vending machine company about adding healthy snacks or decide to use petty cash to bring in healthy snacks on your own.
Installing a water cooler is another option that keeps employees away from sugary drinks.
Ergonomic Furniture.
Having a comfortable workstation is essential to your employees' health and wellbeing. You can reduce injuries in the workplace by investing in ergonomic furniture. The right chair provides comfort, posture, and back support. Standing or adjustable desks allow employees to get the blood circulating. While ergonomic keyboards and mice help to reduce wrist injuries.
Wellness Experts.
Many small business owners have benefited from offering certain wellness opportunities to their employees. These programs help to educate employees on how to incorporate healthy living into their hectic lifestyles. You can bring in a nutritionist to discuss healthy eating with a busy schedule. A weight-loss expert might be willing to come in and talk with employees about healthy weight management and tips for keeping it under control. You can also have a health van visit your business each year for free eye screenings, physicals, dental cleanings, and flu shots.
Create a Zone to De-Stress.
Small business owners also have to pay close attention to the mental wellbeing of their employees. An employee who is stressed, anxious, or depressed will not be able to perform at their best. They could also start experiencing other physical and emotional changes as a result. You can help your staff by creating a de-stress zone for them to retreat to when they're feeling stressed. This space should have comfortable seating, adjustable lighting, plenty of outlets for mobile devices, headphones, a nap pod, and maybe some form of entertainment as a release like air hockey or darts.
Having highly-skilled, happy, and healthy employees are essential to being a successful small business owner. Though you cannot control the lifestyle habits they've developed outside of the office, you can do more to support their health in the workplace. Use the above-mentioned tips to start wellness programs and strategies that encourage employees to improve their health.