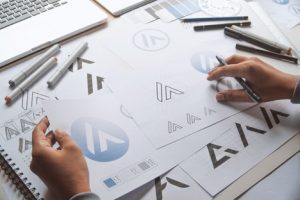 Small businesses and medium-sized enterprises account for more than 95% of firms. As an entrepreneur, naming your business is one of the most important business decisions you'll ever make.
Your choice of name needs to be unique, reflect your brand, and not get you into legal trouble.
Make it unique.
It's all too easy to choose a business name already in existence. Not only can this confuse customers, but you may also get hit with a trademark infringement lawsuit.
In any case, you want to establish a unique identity for your brand so that you stand out against competitors, NameStormers explains. To make sure your name is unique, do a simple internet search. Remember to check for alternate spellings and abbreviations. Bear in mind, companies with simple, uncomplicated names were found to trade up to 33% better than those with complicated names in a study by the Society of Personal and Social Psychology.
Search the database of fictitious business names.
Sole proprietors and general partnerships don't usually have to register with the state. That means you need to search your state or county's database of "fictitious business names" to check if your name's already listed. Standards vary from state to state, but some allow any fictitious business name to be filed even if an identical one already exists. If your preferred business name has already been filed, you should have a rethink and come up with something more unique.
Search for similar or identical trademarks.
You should also search the U.S. Patent and Trademark Office database for conflicting trademarks. It's best to hire an experienced trademark attorney who can conduct a comprehensive trademark search and register your name for you. This also means you'll be less likely to face future disputes, and more likely to win any that do arise. Moreover, since your application will be reviewed by lawyers looking for reasons to limit or deny your trademark, you'll likely want an expert helping you through the process. A professional trademark attorney will make the process as quick and smooth as possible, and help you avoid mistakes, unnecessary rejections and extra expense.
Naming your business will likely be a process of trial and error. You may need to brainstorm several different names before landing on one that's both unique and completely suitable. Following these tips will ensure you end up choosing the perfect name for your business.