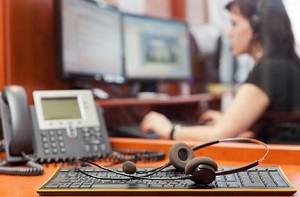 Do you find it hard to maintain or start tech support services for your business? Information technology or IT is a crucial tool in today's digital era. All businesses, big or small, should have their technical support department.
However, few business owners can afford to get their companies an IT team. This is often due to many factors, like having no resources and knowledge about IT. Well, the best and quickest solution for that is to outsource an IT services company.
Read on below for a list of the benefits of outsourcing your company's tech support services.
1. Outsourced Tech Support Services Have the Most Qualified People.
When you start a technical support team, you may not know the right qualifications you need. Well, every business has its own needs and the same applies to your potential IT team. Thus, no matter how young or old your business is, you want an IT team that already knows the ropes.
IT outsourcing companies will have staff with a range of experience and qualifications. They'd know who best to send to be your company's technical support. They'd also know how to analyze your business so they can choose the perfect people to give you.
2. You Get a Highly-Specialized IT Team.
When you start an IT department from the bottom up, it poses a lot of challenges your business can do without. You should outsource specialized IT teams rather than fumble around first. It's better for your data security, data management, and your company in general.
In 2016, the US Census Bureau reported that over 4.6 million adults work in IT. The number raised a staggering height from only 450,000 IT workers in 1970. With the number of tech support service companies to choose from, outsourcing will be a blast.
3. You Can Focus on Your Business.
A big advantage of outsourcing an IT team is it gives you time to focus on your company. This is especially beneficial for growing businesses. Startups and smaller businesses will also find this advantage to be very helpful.
You worry about one department less. You can put a priority on refining your products instead. Your company focuses on its performance and other critical aspects.
4. You Pay for Reduced and Fixed IT Costs.
When you outsource your tech service department, you reduce IT operations cost. You don't need to install the infrastructure you need for an IT department. You can skip buying the equipment, systems, and security you need.
You also reduce labor costs since you don't have to pay for IT training. Professional tech support services companies can do all that for you. All you need is to agree to a fixed payment.
5. Your Tech Support Team Will Use New Technology.
Some business owners come to a blank when the subject is about the tech they need for an IT department. They often have no idea about these due to being too busy. In the end, they get the wrong or outdated equipment and tech for their IT team.
When you outsource technical support, won't need to put aside time for looking up customer support tech. They'd already have the equipment and resources they needed for any new projects. They'll also have the people qualified for it too.
6. You Reduce Risks.
When you deploy an in-house customer support department, it can be difficult. You'll need to understand all the government regulations to avoid penalties. An outsourced IT team will already know these things.
Other risks you might want to avoid may stem from the competition, the market, and finances. A specialized IT support team does minimal errors and can manage any risk well. If you're handling sensitive files especially, you'll want to outsource IT services.
7. You Level the Playing Field.
If you've got a small business, you're most likely maintaining the tech support line yourself. Some small businesses don't even have their tech support services. They find it too expensive to have or they're too busy to have it.
However, tech support services aren't exclusive to bigger companies only. Outsourced IT gives smaller businesses the chance to offer customers tech support too.
8. You Know Your Digital and Physical Data Are Secure.
With an in-house IT department, all your data and business equipment are in one place. This means that you can lose all the data you didn't back up during disasters. Anything from fires to break-ins could cost you your data and equipment.
Outsourced tech support services mirror your data and it will be in at least two locations. Also, you won't need to secure any IT equipment if you outsource your IT team.
Make sure the tech support team you get has the latest encryption methods and they use the latest
9. You Find Scalability.
Looking to increase your company data one day? Do you see your business decreasing in scalability in the future? Your outsourced IT team should be able to help you with that.
The great thing about having an outsourced technical help team is they can help you scale up or down your business requirements. These include your storage, processing, or memory. Another great thing about this is that it's often part of the free service!
10. You Get an Uninterrupted Flow of Service.
How often can you afford to update your equipment or train your IT employees? Smaller companies with in-house IT teams might find that difficult. If they do manage it, often, it means they give a temporary close to the IT department.
This interrupts the delivery of service of the company. If you want a continuous flow of service, hire a professional IT service company. You don't sacrifice good service flow and keep your competitive edge uninterrupted.
Start Outsourcing an IT Team Now.
That's our guide for the ten benefits of having outsourced tech support services.
Remember that tech support is an important part of the business, too. It's more than opening a line to receive calls for complaints. It is also knowing how to best deal with your customer's complaints and help make them feel better.
If you enjoyed this guide, you may enjoy our other guides as well. Feel free to check them out anytime.