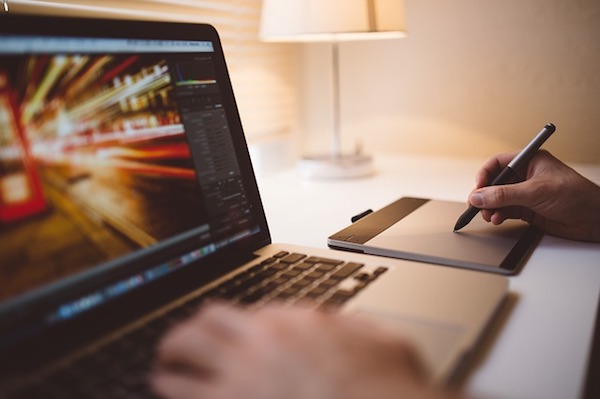 by Neil Sheth, founder of Your Brand Found
A successful website has the power to take your business to an entirely new level, one that opens up many exciting business opportunities. After all, it is your website that serves as your virtual shop window, allowing you to show off your products and services in the best light possible to new and potential customers.
It may take some time and consideration, but if you are willing to put in the effort, it is possible to create an attractive website which will keep your visitors flocking and your profit margins soaring.
Here are my top tips for creating a marketable website which resonates with your customers and compels them to take the next steps of their buying journey with you, and only you.
Define your overall story.
It is within the margins of your website that you can help customers to understand your brand's beginnings, narrative and personality. This means you should start by defining the story you wish to share with your online audience.
A brand story recalls the events that led to your company's inception and goes on to explain how this narrative is relevant to your values and ethos today. If you can create an enthralling brand story, your audience will remember precisely who you are, develop empathy and understanding towards your brand and remain loyal to your offering.
Rather than be inundated by generic direct mail, email blasts and cold calls, people want to be provided with useful, practical solutions to whatever it is they are missing or are in need of. This is why it is important to create educational, tailored and helpful content which serves a purpose.
This is because the human brain is wired to respond to well-crafted narrative and storytelling is simply the best way to capture people's attention and spark their imagination. It is storytelling that seals information into their memories and assists in forging close, personal bonds with your brand. Your audience is programmed to seek out great stories and, if they find them with you, they will keep coming back for more. 
Create a great design. 
Your website needs a good design which helps you to stand out from the competition, while delivering a smooth user experience. Avoid cookie-cutter themes and templates which show a lack of effort and imagination and will fail to draw visitors to your site. Ultimately, your web design will dictate whether people buy from your site or not.
This is because your web design provides your audience with their first impression of your business and how they perceive your brand. They will subsequently judge it in a matter of seconds, which is why you need to make a positive impact on your audience. If your website looks unappealing or outmoded, your audience will immediately form a negative association with your business.
The impression you make on your audience can either encourage them to remain on your page and learn about your business or simply leave your site and turn their attention to one of your competitors. A good web design helps to keep your leads firmly on your pages.
A professional looking site will instil trust in your audience and they will be more likely to stick with you, creating more opportunities for your business to capture those all-important leads going forward.
A well-designed website will also create consistency for your brand and help to reinforce its story. Stick to the same font, styles and layouts across each page and your audience will know how to distinguish your business from the rest of the crowd
If you want people to remain on your page, you must also implement a seamless navigation system which is easy to use. Your audience does not want to struggle to find information. They want to access your navigation bar and to be easily directed to the information they need. If your navigation is poor, you will discourage your audience from engaging on your page.
Make sure that your audience is able to access your website from a variety of devices, such as smartphones, tablets and desktop computers. If you want leads to stay on your site they must have a positive experience, regardless of the means they are using to visit it.
Write compelling content.
It is vital to write compelling content which intrigues your audience, sparks interest and motivates people to make an enquiry or purchase from your offering. Try to create content which has its own voice and do not be afraid to speak your own mind. Done correctly, it can turn your audience into brand advocates, ensuring that they stay loyal to your business.
Your website has no room for content that is impersonal. It needs to nail your key talking points and speak clearly to the target audience. Be bold but takes steps not to endanger the integrity of your brand.
Writing quality content which tells a story about your business and its products and services will keep your audience engaged on your pages for longer. Here, they will take the time to read what you have to say and learn all about your offering and its superior advantages.
Try to include helpful information on your home and about pages, alongside problem solving FAQs, case studies and testimonials. Go one step further and add an element of personalisation by introducing your audience to your team members. All of these elements combined will tell a complete story that your customers will want to buy into.
Pair your content with purposeful visuals that help to break up your text and enhance that appeal of your pages. If you have a section of text which details your products or services, integrate a demonstration video which supports those messages. This provides your audience with a further point of interest to keep them engaged with what you have to say. 
Optimise your website for SEO. 
Encourage Google and other leading search engines to get to know your website by ensuring that you land in pole position on page one of their search results. This will help to showcase your website prominently to your target search audience, meaning it will start to work and pay for itself.
Start off by building your website with SEO at the forefront of your mind, using high quality content that incorporates keywords which are relevant to your target audience. Include calls-to-action so that when your potential customers are more familiar with your brand, they will be willing to offer up their data in return for an offer, advice, brochure or discount.
The simple fact is that search engines do not want to deliver outdated information. Regular updates and tweaks to your content strategy will mean that your website remains current and focused. An active, up-to-date website is able to deliver a wealth of valuable content that can be indexed to remain firmly abreast of search engine algorithms. It is vital to be visible and stand out when your potential customers are searching for something you can provide, giving you the chance to be their knight in shining armour. 
Some top tips to boost your SEO include:
Select a clean and simple URL which is relevant to your business offering and that Google can understand and rank high.
Create titles and descriptions for each page which accurately describe your business, while containing a selection of your keywords.
Use anchor text which visitors can click on to be taken directly to another webpage on your site. It should use keywords that relate to what you do.
Whenever an image is used, accompany it with alt text, which is a concise written description of what is shown in the visual in question.
Use headers and subtitles on each of your web pages to provide structure to your site and so that search engines can easily digest and rank your content.
Implemented correctly, these tips will add extra vigour and vibrancy to your online presence, providing your business with an extra commercial arm that is as hardworking as it is profitable.
Neil Sheth is a digital marketing coach who helps businesses to drive relevant traffic, grow customers and subsequently build a successful brand online. Neil, who runs established consultancy Your Brand Found, has 10 years worth of industry experience and is perfectly placed to offer a wealth of expert insights around digital marketing and content strategies that will help business owners to expand their enterprise, whatever that might be.