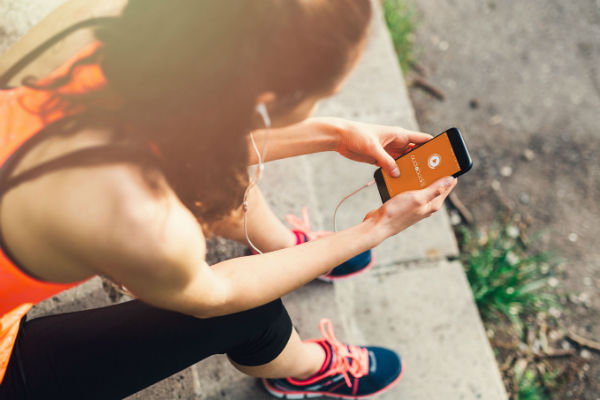 We all know starting a business has its shares of obstacles and hardships, but luckily we live in an age where there are plenty of resources available at the tips of our fingers. Along with books, videos, and blog articles, podcasts have become a great way for people to learn the ins and outs of a topic. New business owners will need all the help they can get. With podcasts, startup owners can take advantage of the wealth of information offered by experienced businessmen and guests.
Here are 5 top podcasts every startup business owner needs to listen to.
1. StartUp.
When things start to get rough on the startup journey, sometimes all you need to hear is another person's encouraging story of how they overcame their business difficulties. StartUp is a podcast that follows the ups and downs of a company's startup journey. The show, hosted by Alex Blumberg and Lisa Chow host the show and in the show's first season, listeners follow the birth and journey of Gimlet Media. The founders share what they have learned through experience, such as what not to do in a pitch, and other tricky situations that are relevant to the startup journey. 7 seasons later, the show is still going strong and listeners can hear a variety of stories from business owners who have gone through the startup journey.
2. Lead To Win.
Michael Hyatt, the former chairperson and CEO of Thomas Nelson, hosts his own podcast called Lead To Win. Hyatt has authored several books including his latest release, "Free to Focus: A Total Productivity System to Achieve More by Doing Less". Lead To Win touches on issues such as leadership, team building, goal tracking, and more, all within the span of a half-hour to 45 minutes. Startup owners can glean a lot of wisdom from Hyatt's insights, such as how to make high-leverage decisions, how to accelerate business growth, and how to motivate and manage your team. The podcast airs new episodes every week.
3. Optimal Business Daily.
Don't have time to listen to an hour-long podcast? What if it was just 8 minutes? Optimal Business Daily is the perfect podcast for on-the-go startup owners who already have more than enough on their plate. The podcast rounds up the best business content from across the web and reads them to you (so you don't have to), saving you a chunk of time. In just 8 minutes, you can listen to some of the top articles written on finance, entrepreneurship, start-ups, side hustles, freelancing and more. Optimal Business Daily is an offshoot of the Optimal Daily Living podcast, which was founded by Justin Malik. The Optimal podcast family includes several brands such as Optimal Finance Daily, Optimal Health Daily, and Optimal Relationships Daily.
4. How I Built This.
NPR's How I Built This is a podcast that tells the stories of how some of the most well-known companies in the world started and achieved their success. Each segment of the show runs a half hour to an hour long. The show is hosted by Guy Raz and features interviews with CEOs and leaders in big brand names such as Dyson, Lyft, Burt's Bees, Tempur-pedic, Teach For America, Zappos, and more. How I Built This is a great listen for start-up entrepreneurs to gain new ideas and knowledge on how they can creatively scale their businesses as other companies have gone before them.
5. Duct Tape Marketing.
Most business owners find themselves playing multiple roles when they first start up their company. When it comes to marketing, business owners will often take it upon themselves to run a DIY-style campaign, which has its own shares of pros and cons. For startup owners who need a little extra help in marketing, Duct Tape Marketing is a great podcast to listen to. The show covers tips, advice, and interviews with different business leaders who share their experiences in business marketing. The podcast releases 2 episodes per week and covers a wide variety of topics such as the benefits of including video on your website, the top marketing trends of 2019, and how to build a marketing system.
Every startup business owner needs a little help when it comes to growing and sustaining their business in the first few years, especially in financing. Unfortunately, most startup companies have a difficult time obtaining a loan with the bank and the process can be frustrating if you are repeating the application process. We recommend Opportunity Business Loans to startup business owners who need help in financing. Opportunity Business Loans can help you get connected to a large network of over a hundred different lenders with just one application. Startup businesses owners will find the perfect loan for their business without the hassle of going from bank to bank.