by Jessi Duffin, Director of Creative Operations for Big Leap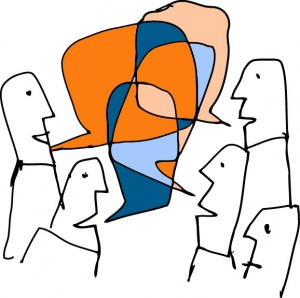 As we advance further into the digital age, one thing is becoming increasingly clear for businesses looking to expand online: speed is of utmost importance. With the ability to have instant access and overnight shipping for various products, customers are starting to become accustomed to fast and convenient interactions.
One tool that more and more companies have been implementing recently is live chat support.
But how does live chat work, and why is it important for businesses to implement it?
What is a Web Chat Process?
You may have experienced web chat support that operates like an instant messaging program in your browser. The customer remains at their computer with a browser window open, working through the issue with a representative. As long as the customer and the representative have nothing better to do than sit at the computer for the next hour, it's a great system.
But it's not very indicative of how we live our lives these days.
More and more customers are likely visiting your website from their phones — chances are you have the data to back this up. Even if the webchat function works on their phones, will it keep working when they flip over to their music app, or Netflix, or their email, or messaging apps, or all of the above?
Consider instead the convenience of live chat performed through texting or messaging apps. Now your support or sales staff are communicating in the preferred method of your customer. They don't need to stay chained to their computer. The conversation can continue — at their pace. On their terms.
Why Is Chat Support Important?
Live chat software is slowly changing the online marketplace, as companies across the globe are finding uses for implementing live chat software. Live chat allows for an alternative to traditional call centers or email support interactions.
What Are The Benefits of Live Web Chat for Businesses?
Here are just a few benefits that live chat support can give your company.
Lower Wait Times.
Traditionally, if customers needed technical help or otherwise need a question answered, they would either have to call in to a call center in order to talk to a representative. The upside to this solution is that the customer can get a personalized interaction.
The downside is that call operators can only handle one call at a time. This can result in longer wait times. According to a 2015 Consumer Reports study, 66% of respondents were annoyed with having to deal with long wait times and 57% were so annoyed that they hung up without a resolution.
Live chat support can potentially circumvent this issue as a live chat box prompt will appear in the browser, making it so the customer has instant access to an operator who can answer their questions in real-time.
Improve Website Experience.
Similarly, live chat software can help improve the overall experience of your website for customers.
The experience that your customer has on your website is of utmost importance. One report found that 57% of customers will abandon their online purchase if they are unable to have their question(s) resolved quickly. Not everyone can be answered in an FAQ, so what's the quickest, most convenient way to connect your customers with a live representative?
Increase Conversion and Sales.
A good example of a business using live chat to enhance their website is James+James Furniture. Over a quarter of their customers now use live chat features, and, on average, those customers spend 15% more than other clientele. The impact on ROI has been instantaneous and impressive.
Not only are operators able to answer questions in a timely manner, they can also suggest other similar products in real-time that the consumer may also be interested in increasing sales.
When to Use Live Chat.
While there are many benefits to using live chat, it is not perfect nor the best solution for every type of customer interaction.
Live chat is best used in situations such as when:
You have one or more dedicated operators who are available during the majority of the day.
You are looking to capture otherwise uninterested people who would leave your site
You want to follow traffic in real-time to see how your website is being used.
You are interested in providing a more personalized and interactive support.
Why Use Live Chat?
If the above reasons weren't enough, there is another major reason for businesses to consider incorporating live chat software or use managed chat services. Live chat support has the highest customer satisfaction rating at 92%, which is much higher than other forms of online support.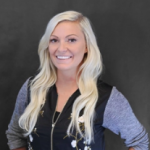 Jessi Duffin is the Director of Creative Operations for Big Leap, a Digital Marketing Agency located in Lehi, Utah. Her team specializes in content creation, graphic design, web design, web development, product design, and various creative services. They help enterprise clients and small businesses with SEO, Content Marketing and Reputation Management.