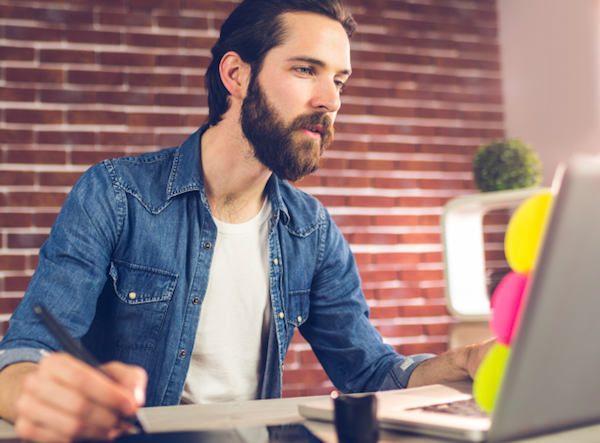 by Kedma Ough, MBA, author of "Target Funding: A Proven System to Get the Money and Resources You Need to Start or Grow Your Business"
Is it possible to have your cake and eat it too? If there was a way to find your ideal job and build your dream business, would you consider both? Most people see this dichotomy and feel that they need to choose one dream over the other. The reality is that you can have both dreams so long as each doesn't harm the other and enhances your lifestyle.
Having worked with more than 10,000 entrepreneurs, innovators, inventors, hobbyists and side hustlers, they often struggle with when it is appropriate to leap from the job environment into the entrepreneurship maze. The presumption is that one has to sacrifice entrepreneurial dreams in order to be successful at a specific career choice.
The truth is that you can have both and I strongly encourage aspiring employee-preneurs to review the following five reasons to consider maintaining your job in the first few years of building your business.
1. Learning from Both Work Environments.
When you work as an employee and have a side entrepreneurial business, you can learn from both environments and both environments can benefit from each other. Often the entrepreneurial pathway is a lonely pathway and sole-preneurs in particular find themselves trying to navigate, learn and network to gain knowledge while building their business. Realizing that you can gain education from both environments allows an opportunity for you to thrive as an employee and manage a successful side hustle.
2. Business Ownership Strengthens Your Employee Net Worth.
In most positions you rarely get the opportunity to experience the functions associated with the roles of a Chief Executive Officer, Chief Financial Officer, and Chief Marketing Officer, as well as manage the day-to-day requirements for customer engagement and retention. As a result of limited job functions in a large corporate environment, it doesn't give you the full breadth of work involved in successfully managing an enterprise. By exploring the entrepreneurship maze you will quickly immerse yourself in all these functions, which will give you a better picture of the business itself, as well as an appreciation for the company that employees you.
3. Position Yourself With a Better Financial Portfolio.
Quitting your job and then applying for a small business loan is a recipe for disaster. Often lenders expect borrowers to be fully collateralized. Having a successful employment position strengthens your probability of obtaining a loan or line of credit. While there are a lot of targeted small business funds that don't require full collateralization, obtaining funds from your financial institution will be challenging if your debt to equity ratio does not meet their criteria and you don't have a secondary source of income they can secure against the loan. In addition, being employed allows you the flexibility of investing in your small business without the stress of adding more debt into your current financial portfolio. Having the availability to set aside a few hundred dollars each month towards your business is significant when you have to consider paying for licensing, website development, social media support, etc.
4. Don't Put Your Financial Eggs in One Basket.
Diversifying your income allows you to mitigate financial risk and maximize your ability to make more money. Most people rely on their employment position for sole source income and if that position is compromised they may have a difficult time replacing those funds in a short period of time. Creating other opportunities to generate more money provides an additional financial cushion for investments or as an emergency fund program. The key is to target business concepts that don't impose too much time on your part but produce a sizable financial return on your investment. Examples may include selling products online, starting a consulting business, or purchasing a semi-absentee franchise opportunity.
5. There Is No Need To Rush The Process.
Most entrepreneurs believe they have to rush things to launch a company because they may lose out on the business opportunity. This may actually be a recipe for disaster. Rushing into a business concept without a proper feasibility review including competitive research, market analysis, and customer input is rushing to an unproven plan. Spending time building the foundation of the business allows for validation and a chance to identify the strengths, weakness, opportunities and threats of the proposed concept. Once the business has reached a certain consistent income you can decide whether to leap into the business full-time or hire others to manage the business.
Ironically many of the Fortune 500 companies today began with entrepreneurs that started their business concept while working for an employer and then transitioned to their business slowly. Skin in the game does not mean you have to quit a job to explore a business. It means you have to be willing to invest time, money, or both in order to build your side hustle into a fledging small business operation. The great news is you don't have to sacrifice either opportunity to benefit from both opportunities. You can have your cake and eat it too.
Kedma Ough, MBA is the author of "Target Funding: A Proven System to Get the Money and Resources You Need to Start or Grow Your Business". One of today's most respected authorities on small business funding and entrepreneurship, she is a nationally renowned business coach and funding expert and winner of the Small Business Administration (SBA) Small Business Champion of the Year Award.  As a small business consultant and educator, she has guided more than 10,000 individuals through a wide range of business advising and is a past contributing writer for Entrepreneur. Ough is a proud fifth-generation entrepreneur.