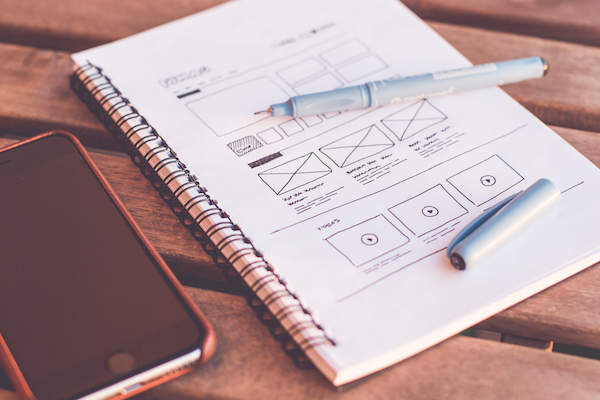 Starting an online business is not hard. All one needs is an idea, product/service developed from the idea, a website, and proper marketing. Out of this four, except for "idea", the other three demands time and money – and that's what one tries to save when in initial stages of a business.
One of the element (of the process) where both can be saved is in the website development. If one tries to get a website built from the market, it will take time and cost a ton(at least for a beginner-business). Instead, one can use a website builder and save.
Here's how & why using a website builder will benefit an online business:
1. Anyone can build a website.
Many people are in the misconception that one needs programming expertise to build a website. Yes, they do, but only if they are coding.
Website builders ask for no prior experience or knowledge. If one knows to read simple English, he/she can easily develop a website from scratch using a website builder.
There won't be any technical errors as everything is pre-developed. Also, no designing errors will be there because there are professionally designed blocks for everything. Overall, website builders offer simple 'drag and drop' functionality, which one can implement according to their will.
2. It doesn't take time.
If an individual tries to develop a site or get a site developed, it demands time. 
A typical website development has many aspects – phases starting from information gathering (and regathering), designing & developing, and solving technical errors to taking feedback and making changes. This whole process takes weeks and months of time.
On the other hand, when one develops a site for themselves, they know what they want. And website builders provide every functionality they need. All one needs to do is paste the blueprint from mind to the computer. It's that easy.
In a nutshell, developing a website using a website builder will take no more than a few days.
3. It doesn't cost or cost much.
Depending on the features one needs in the website, a professional developer can charge anywhere between hundreds to thousands of dollars. 
As for website builder, it doesn't cost more than a couple of hours of a developer cost. In fact, most hosting/domain providers give a website builder for free. Even if they don't, there are free builders available which get most of the job done. 
Even premium versions don't cost much, especially if one has something like an Elementor or a Weebly coupon code.
Final Words.
While coding and building a site from scratch asks for money and time, website builder provides a better alternative. It saves, both money and time, multifold and gives one their-preferred, professional-looking site. No technical jargon, no nothing. Just read the instructions and place the blocks.
Long story short, a couple of days and a few bucks is all one needs to develop a fantastic website using a website builder.