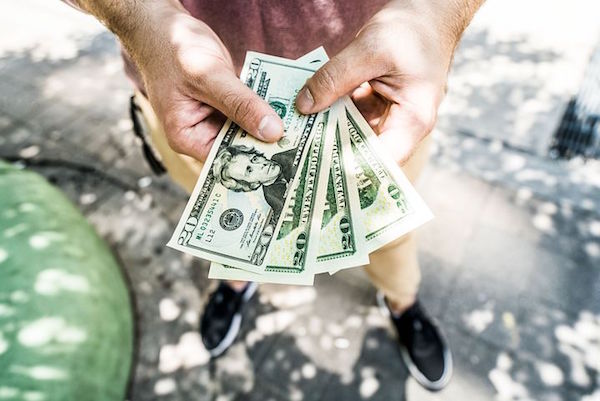 Almost everyone needs extra money. Some need it to meet their daily requirements while some want it to buy a new watch, and it's doable.
Making money online is more practical than ever. Sure, there are scams out there, but there are legitimate ways too. And that's what this article is about.
Whether you are a student looking for a part-time job, a skilled professional looking for extra something, or a housewife willing to support the family, the following six are some legitimate ways to make money online:
1. Surveys.
If one doesn't have any skills he/she can translate in the digital world, online surveys are the best way to earn extra money.
How this model works is: Companies need feedbacks, and for that, they hire survey companies; survey company then posts out surveys which eligible candidate can take. The candidate gets paid for completing each survey. It's that simple.
In here, based on eligibility, one can quickly fill surveys and make $5, $10, $15, and more per day based on the time one dedicates.
Check out this list for some legitimate paid survey websites.
2. Blogging.
If one has passion and knowledge on a particular subject which people will read about, then blogging is another genuine way to make money online.
Though one can easily start a blog for free, we would recommend paying a few bucks and breaking the barriers that come with the free versions.
Once the blog is set up and traffic starts flowing, blog owners can convert that traffic into money using:
Advertisement
Sponsored posts
Affiliate Marketing
and a few other ways.
Blogging does take time to grow, but once it's set, the earning opportunities are endless.
3. YouTube.
If an individual is willing to face the camera and has the talent to educate and entertain, YouTube is a fantastic earning option in the long run.
Based on the viewership one can attract, he/she can earn money ranging from tens of dollars to millions of dollars through:
YouTube advertisements.
Sponsored videos.
And Affiliate Marketing.
Again, similar to blogging, YouTube requires patience, perseverance, and talent to make money, unless one is lucky.
4. Writing.
Blogging sure makes money in the long run, but if one wants short-term gains, writing is excellent.
Companies and certain individuals are always on the lookout for good writers, and they are willing to pay fair for the quality. One can get paid on a per word, per article, or hourly basis.
Social media platforms like Facebook or LinkedIn and Freelancing sites like Upwork, Freelancer, Fiverr, PPH, and more are where these writing jobs get posted.
So, if one is willing to write blogs, press releases, emails, or even resumes, head on to these platforms.
5. Digital Marketing.
If an individual has an understanding of how digital platforms work, he/she can accumulate knowledge from the internet and do digital marketing for others.
One can do SEO, PPC, Email outreach, or can merely handle social media accounts of others and get paid for their time & knowledge.
Again, similar to writing, one can find such projects on social media or freelance platforms.
6. IT skills.
For individuals with IT expertise, there are enormous opportunities on the internet.
IT companies, or businesses in general, are always searching for competent individuals who can give a hand in their projects.
If one has skills and extra time for Web Designing & Development, Android or iOS development, IOT development, or any IT-related expertise, he/she can make big bucks in their free time.
Final Words.
Making money online is the most practical way to earn extra money in this information age. All one needs is a good internet connection and a laptop/PC; that's it.