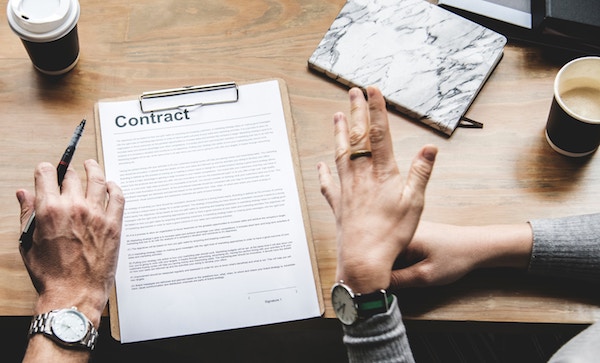 Many start-up founders often overlook the need for legal security within their company. Start-ups are particularly vulnerable when it comes to legal matters that relate to a wide range of different aspects, including getting the right terms and conditions, protecting their intellectual property, and ensuring that all employment contracts are legally compliant. One of the biggest mistakes made in start-ups is only getting legal agreements later, after issues have arisen. However, this means that it's likely to cost the business more money to mitigate the legal issues, compared to how much would have been spent on getting the right legal agreements in the first place.
We've put together a summary of the most common legal mistakes made in start-ups to give you an idea of the legal challenges you are likely to face as a founder.
#1. Neglecting the Basics.
It's crucial for any start-up company to have the necessary legal documents in place as soon as possible. This means that there needs to be solid shareholder agreements, co-founders agreements, and any other necessary agreements and contracts drafted and signed as early on as possible in order to launch the company. Getting the basics covered will ensure legal security and prevent legal mistakes leading to further future implications.
#2. Not Protecting Their Intellectual Property.
Protecting intellectual property might be one of the first things that you think of when launching a start-up. However, if you have not yet obtained a patent, it can be all too easy to disclose information about your product or service without even realizing, which can lead to giving your trade secrets away. Anything that is open information will be fair game for the public to use, and if you've not protected your intellectual property before telling anybody about it, then you won't be protected if somebody goes ahead and steals your idea. You should also make sure that your co-founders and employees are bound by a non-disclosure agreement if you do not yet have the correct patents and trademarks for your company.
#3. Not Hiring the Right Legal Representatives.
Unfortunately, many start-ups fall short when it comes to hiring legal representation. Hiring a lawyer who does not have the necessary or relevant experience and expertise when it comes to dealing with entrepreneurs and new start-ups can be a huge mistake that leads to several legal issues. You'll need to choose a lawyer who has relevant expertise when it comes to not only start-ups but also when it comes to the specific legal issues you need them to deal with. For example, if you're looking to franchise your business you will need a specialized attorney such as Larkin Hoffman, Franchisor Attorney.
#4. Failing to Put the Right Employment Agreements in Place.
It can often take a while before a start-up is in a position where they can hire employees, but once this point is reached, it's important that the business has the right type of employee agreements in place in order to protect both themselves and their employees.
When it comes to starting out in business, covering all the legal basics is absolutely essential. Keeping these common mistakes in mind will ensure you know what to look out for.