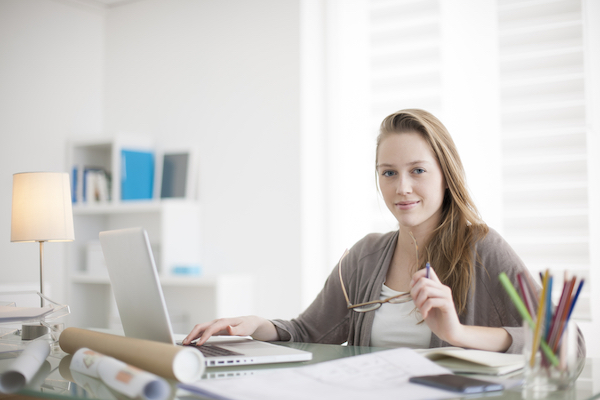 Making the decision to start a business can be tough. This is especially the case if you plan on running it from home. The main reason for this is because you won't have a store-front, or a huge sign advertising what you offer.
If you want to get around this while also doing everything you can to make your home business successful, then here are some tips that will help you to start your new venture.
Set up a Working Space.
So many people believe that when you work from home, you don't have a demanding schedule and you can work whenever you want. This is not the case at all. After all, it's up to you to make sure that everything is running smoothly, and you also need to try and monitor every aspect of your company simultaneously. You'll need to reply to customers, fulfil orders, manage invoices and even file your own tax. This can become very overwhelming, very quickly, so it helps to have a space in your home where you can really concentrate. This could be a make-shift office in the spare bedroom, or it could even be a rented space down the road.
Have a Strict Schedule.
Just because you work from home, doesn't mean that you aren't an entrepreneur. For this reason, you need to set your own business hours and you also need to make sure that other people in your household respect this too. Any successful business owner will tell you that the hardest thing about being your own boss is knowing when to separate your work from your personal life, so take the time to plan out the hours you want to work and stick to them.
Have a Business Plan.
Every single business out there needs to have a solid business plan. This is essentially your roadmap for success. It will help you to identify the goals that you have and it will also help you to prioritise them according to what you want to achieve. If you are finding it hard to write your own business plan, then you have nothing to worry about. There are so many templates available for you to download online, and when you do, you will soon find that it's very easy for you to just fill in the blanks.
Advertise.
Advertising is a huge part of starting a business. You need to have a website and a social media page to begin with. It may also help to get some decals for your car too. That way when your car is parked outside your home, you're still advertising your new venture. Visit platehunter.com to get a personalised number plate for your vehicle if you want to take things to that next level.
Network.
Working from home can feel isolating at times. If you want to avoid this, it helps to sign up to business forums and even newsletters. In some instances, you may also want to join a business association. That way, you can get the support you need when navigating the process and you can also find other people who are in the same situation as you.