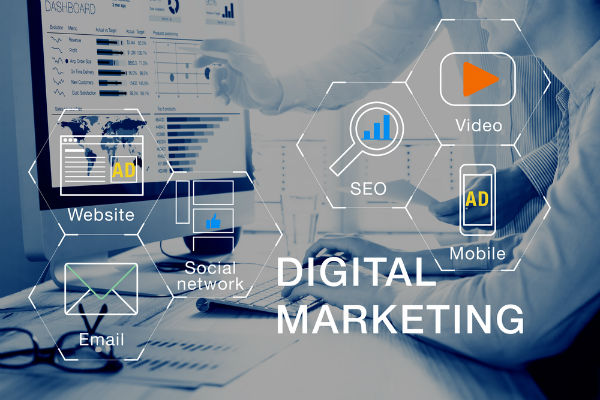 One of the most unpredictable things about marketing in 2019 is trends.
Irony-stuck? Be with me here.
A tactic that used to work a month ago may become totally void by the end of today. And it won't even be a surprise. Be it Google's search algorithms or Facebook's codes that weed out clickbaits from the feed, the airs are always changing.
The best any marketer can do in such conditions is adapt to these changes and trends and modify their marketing strategies accordingly for the best results.
Having said that, in this post, we are sharing X hottest digital marketing trends for 2019.
1. Facebook May Fade Out for the Young.
Even though Facebook is one of the oldest social media networks that actually connected the world like no other platform before, saying that Facebook may be fading out for young audiences won't be wrong.
It's pretty evident. Stats say it. Facebook is the most popular social networking website among users above 65 years of age. And then, it lost over 14 million young users right after the data breach allegations against it came out loud.
Also, 64% of 18-29-year-olds use Instagram. Which is why the young crowd from Facebook is fading to black.
2. Chatbots will Take Over.
Sci-fi lovers, don't freak out. Human extinction isn't yet foreseeable. However, a new species of robots is gaining fame at the rate of knots.
Chatbots are what we are talking about.
Whether you try to order food online or book tickets to your favorite movie, most of these online services use chatbots these days.
The basic aim behind the use of this beautiful technology is to reduce human efforts (as it always is) and give users a feeling of being heard.
Its correct implementation can make life easier for marketers and conversion experts as these chatbots can keep the prospects hooked for a longer span of time, resulting in increased dwell times and decreased bounce rates.
3. Don't Forget Videos.
Another killer on the list is video.
With over 80% of all consumer Internet traffic supposed to be driven through and to videos this year, it won't be wrong to say that video marketing can't just be ignored.
It's already been the time since the creed of internet users became way too lazy to bat an eye to the text. And so, videos, graphics, and gifs have become way more important than they ever were for marketing.
Also, videos are supposed to take over the search results in 2019. And, so a good marketing strategy in 2019 will be the one that takes video marketing as a priority, plus focuses on improving video search rankings.
The best Greenville SC marketing firms always keep this in mind.
Final words.
As the internet revolution has hit the world and we have all started using the web for most parts of our days, the need for marketing businesses online has grown.
For the same reason, marketers have been brainstorming looking for new ideas and techniques to market their businesses better.
This pursuit and the constant need for betterment has inflicted a number of strategy changes on most marketers. The best bet for this is to be aware of new trends and mold strategies accordingly. Top SEO firms in Greenville SC keep these in mind.
This article tried to convey the same. Hopefully, this was helpful.