by Binh An Nguyen, Founder & CEO of Market Ease Business Promotions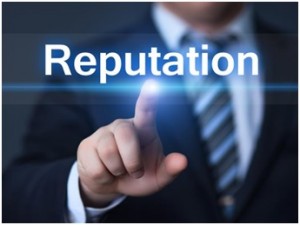 The importance of reputation should never be underestimated in business. In today's digital world, negative feedback can quickly go viral, leading to potential disaster for even the biggest brands.
No matter what size a company is, positive reputation management is of the utmost importance. If managed well from day one, a great brand reputation can mean increased exposure, higher sales figures, and even global expansion. Let's take a closer look at the advantages of focusing on brand reputation from day one, and the potential pitfalls of neglecting to do so.
A good reputation will attract new customers.
The buying decisions of today's consumers aren't influenced in quite the same way as they were a few years ago. Today, we're far more likely to base our buying decisions on recommendations from those we know, and online influencers that we follow.
Recent research published in Forbes found that online reviews were a major influencer in buying decisions of over 67.7% of consumers. Today's brands need to attract new customers using their reputations, rather than via traditional advertising methods such as television, radio, and billboards.
Brands, therefore, have to ensure that their online reputations stand out and that their customers are so happy with the service they've received that they're willing to tell their friends. According to Nielsen, "92% of people trust recommendations from friends and family over any other type of advertising." These findings have been backed up by academic research, proving the effectiveness of word of mouth over traditional advertising.
Reputation management is an integral part of customer support.
A brand that takes the time to manage its reputation effectively from day one will inevitably be listening to its customers. And that's massively important. Brands that monitor feedback online, via social media platforms and review sites, will be best equipped to deal with any issues before they become major problems. Listening to consumer feedback is also hugely helpful in enabling brands to adapt and tweak products, in order to best suit the needs of their future customers.
Brands looking to manage their reputation well must ensure that they are fully responsive, providing timely responses to all comments – good and bad. Negative feedback can then become a catalyst for change, enabling a company to be the best it possibly can be. Remember, today's consumers don't just complain directly to companies. Many prefer to voice their concerns publicly via social networks.
Respected brands can make use of new opportunities.
A brand that manages its reputation well online can quickly find that new doors start to open, and valuable partnerships are formed. Brands who lead conversations online inevitably attract the attention of the press, as well as online influencers.
The importance of online influencers, in particular, is something to take note of. With many consumers shying away from traditional advertising, online influencers are fast becoming a secret weapon in the arsenal of top brands. According to BigCommerce, 89% of marketers now say that the ROI from influencer marketing is at least comparable, and usually better than other marketing methods.
Reputation management means preparing for potential problems.
No brand wants to think about negative reactions, but it's always a good idea to do so. Brands that do have a plan in place for managing any negative feedback will invariably be best equipped to deal with problems quickly, and limit the damage to their all-important reputations.
If a negative backlash does occur, speed is everything. We only need to look at Twitter to see how quickly a problematic story can snowball. In 2017, four years after the tragic Boston marathon bombing, Adidas sent an email campaign with the subject line, "well done for surviving the Boston marathon." Before long the brand had gone viral, for all the wrong reasons. It was then up to their team to deal with the insensitive subject line, and limit the backlash as best they could.
Even the biggest brands sometimes make embarrassing social media mistakes, but it's how they deal with those mistakes that affect their reputations. Ensure your team is trained to deal with any PR disasters, and your business won't make headlines for the wrong reasons.
Brand reputation is an integral part of any great marketing strategy, and it's something that should play a key role in all marketing decisions. It's hugely important that brands take the time to manage their reputations effectively, from day one. Those that do this well will soon reap the rewards, in terms of exposure, customer acquisition, loyalty, trust and ultimately sales. The importance of brand reputation should never be underestimated. It really can make or break a company.
Founder & CEO of Market Ease Business Promotions, Binh An Nguyen has worked with, and advised, some of the largest national campaigns and biggest brands in Australia and around the world, including Hyundai Motor Company Australia, Subaru Australia, Etihad Stadium, yd., Tarocash, Connor, Cartridge World Australia, and the Australian Federal Government.