Why Automation Could Change Your Marketing Process Forever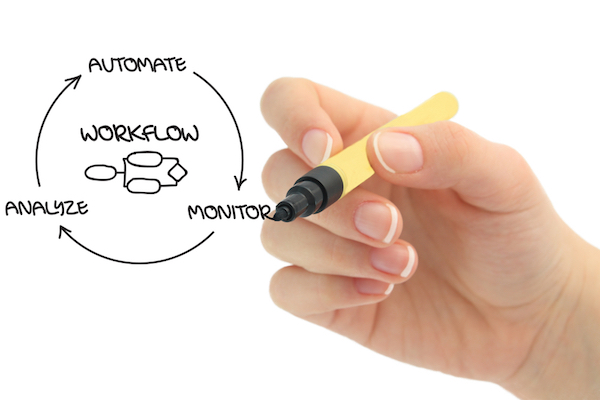 Automated business services help companies realize their full potential and eliminate restrictions based on budgets or time constraints. The integrations work closely with business services and streamline how companies accommodate and retain customers. A greater level of customer service is possible when automation takes center stage the company's marketing infrastructure.
Improve Customer Relationship Management.
Cultivating and maintaining relationships with clients is the key to success in any business. Strategies used for the efforts are time consuming and take the focus off more pressing daily tasks. For this reason, companies fail in this area of business and never find time to reach their full potential.
Customer relationship management automation help businesses collect actionable data and discover more successful techniques for interacting with customers. The information shows business owners the behaviors and patterns of their customers and how to meet their individualized needs. For example, the details identify what types of products the customer prefers and makes a connection between the customer and new or related products that meet the client's demands.
Ensure a Human Touch Through Automation.
Automation assists companies by customizing interactions with customers. The goal is ensuring a human touch in all communications even when they are scheduled through the software. The software records and keeps track of the most recent communications between the company and its clients. The details help the sales team streamline how workers and the owner contact the customer.
The software generates sales pitches according to data collected from the customer's activity and behavioral patterns when ordering products. All communications between the customer and the company are personalized and relevant. The integration monitors and schedules messages after the customer contacts the company.
How Automation Enhances Content Marketing on Social Media.
Automation makes social media marketing more efficient. Instead of creating each post individually and monitoring customer interactions, companies save time and effort by scheduling the requirements. The system makes it easier to edit content and target leads directly. The software identifies followers with a greater interest in the business and its products. The company uses the information and increases their conversion rates. Reviewing service providers, such as Sharpspring helps business owners realize how critical automation is to their marketing efforts.
Enhance Account-Based Marketing Efforts.
Automating account-based marketing efforts help companies organize their customer contacts more efficiently. The software tracks customer activities and determines when the sales team contacts each lead. Alerts generated from automation software identify website visitors who have a strong interest in products or services. The systems send out email marketing campaigns to the potential customer after they sign up for promotions and sales materials.
The data collected from the software helps companies streamline more focused advertising practices and ways for closing more sales. The owner sets up guidelines through the software and automated services connect with new and existing customers instantaneously.
Find Hot Leads Fast.
Automated business services show sales teams what customers are most likely to make a purchase. All potential and existing customers are evaluated, and a lead score is assigned. Details about all customers with high scores are sent to the sales team immediately. Companies that use the integrations close more sales and streamline their sales practices.
Lead scoring and grading automation simplifies the process and cuts down on time required for assessing clients.
Automation changes marketing processes significantly. Adding automation to the marketing infrastructure establishes better relationships with customers and manage accounts more efficiently. Marketing-based communications improve, and the company finds hot leads quickly. Social media efforts become more successful, and the company achieves all marketing goals required for unlimited earning potential.

Young Upstarts is a business and technology blog that champions new ideas, innovation and entrepreneurship. It focuses on highlighting young people and small businesses, celebrating their vision and role in changing the world with their ideas, products and services.