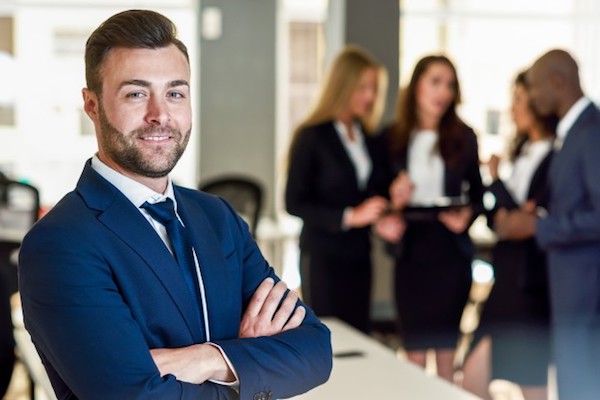 by Blake Heron, founder of Skills Co
A booming global economy, advancements in technology, and easing international trade policies have opened gateways to an array of new opportunities. The new wave of opportunities has brought in good news for everyone around the world with average salaries continuously increasing since the last decade. Are you ready to ride this new wave of progress? Your most likely answer is to be a yes and even if you say no, it won't harm you to remain in the thick of the changing things. To effectively ride this wave, you need a good surfboard or a boat. The first step towards making your way to that boat is your resume.
Does your resume have the edge required to catch the eye of the new-age recruiters? Are you aware of the top skills to be listed on a resume? No, we are not talking about your badass coding or your enchanting designing, we are talking about the most basic of life skills.
Surprised? Don't be! Modern employers analyze your profile beyond experience and technical skills to find the right person for the job. Don't believe us? Here is a fact that will change your perception. According to the International Association of Administrative Professionals, 67 percent of HR managers hire people with strong soft skills although they lack the required technical skills.
Before we reveal the list of life skills that can help you stand out in the crowd, let's take a detailed look at the type of skills listed on a resume:
Hard Skills.
Concrete professional traits that you have developed through classroom training, courses, or on-the-job training are known as hard skills. These are measurable skills that you develop specifically for the career you opt for. Skills such as coding, plumbing, account strategies, etc. are termed as hard skills.
Soft Skills.
Soft skills, on the other hand, are personality traits that you develop over your lifespan and are hence also known as 'life skills'. The set of skills are hard to quantify. Interpersonal skills such as communication, teamwork, professionalism, etc. fall under the soft skills category.
Top Soft Skills to be listed on a Resume.
Communication.
Effective communication is central to the smooth functioning of every organization irrespective of the business model they are based on. Due to this reason, communication is a soft skill that is ranked highly by recruiters. Proficiency in written as well as verbal communication should be highlighted on your resume.
An effective way to highlight your communication skills is to check your resume for grammatical, spelling, and contextual errors. Ensure you use short and crisp sentences in your resume. Additionally, you can prove your proficiency in communications when interacting with the recruiter.
Teamwork.
Workplaces in the modern era are a mix of different teams collaborating to achieve a common goal. Collaboration and teamwork is a quality that is ranked highly in the corporate space. Therefore, it is necessary that the employer knows that you're a competent collaborator and maybe even a leader in the making.
However, mentioning the term "team player" on your resume will be termed as a forced attempt to please the recruiter. Instead, you can prove yourself to be a team player by mentioning the projects or social events you have been a part of. You can portray yourself as a leader by mentioning how you mentored or coached people during college or in a certain organization.
Problem Solving.
Employers are constantly on the lookout for game changers who can bring in a new and fresh perspective to solving their problems. Creative solutions are one of the most sought after intellectual commodity in the corporate space. You can subtly emphasize your problem-solving skills by articulating on a problem and defining a solution highlighting your problem-solving skills.
These are the three basic soft skills that should be subtly highlighted on your resume. While technical skills are important, recruiters should be made aware that you have some exceptional expertise in your profession and this can be only made possible through soft skills. So you see how enlisting soft skills indirectly on your resume can play a huge role in getting you the job of your dreams.
Blake Heron is the founder of Skills Co, an online platform where users can learn new skills from industry experts through video master courses. A self-made entrepreneur he grew his first multi-million dollar business at age 29, Bay Crawlspace and Foundation Repair, into a team of 25 and producing $300,000+ per month.