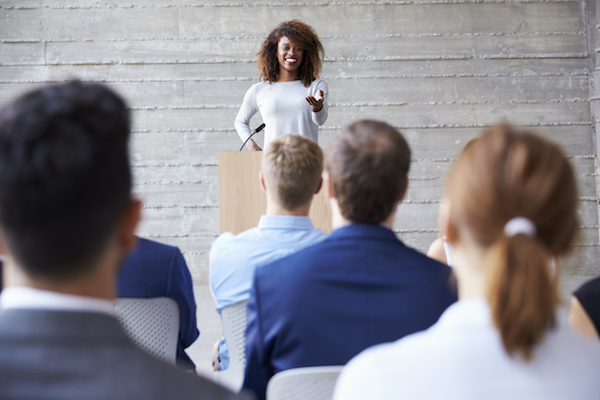 by Saumya Bhatnagar, CTO and Co-founder of InvolveSoft
Over the years, the rapid growth of  startup networks is seen in almost every sector. Although several startups were able to sustain themselves, others shut down within a few months of operating. Amongst all the hustle, several women entrepreneurs have made their mark in the business industry.
According to Markets Insider, the number of enterprises run by women in the United States has doubled in the last 20 years. Every day in the United States, women initiate around 849 new businesses; a highly impressive figure that harbors innumerable challenges.
Venturing out into the startup world can be a big task for anyone, but women have to face a myriad of acceptance issues not just from society but also the business community. Below are a few challenges you should be ready to face if you are an aspiring female leader looking to build a start-up, especially a tech-based one:
1. Responding to Social Expectation.
If you ever participated in any social event, you can relate to this. You walk into a jam-packed event and can count the number of women on your fingers. Sometimes, women have to accept a stereotyped male viewpoint because the majority of women in businesses are comparatively low.

The feeling of alienation is bound to take over, I have dealt with a fair amount of sexism throughout my entrepreneurial journey, as have several other female leaders;  I recall an individual that refused to share a conference table with me, but had no issues doing the same with our co-founder and CEO, that happens to be male.

It is essential to remain determined and passionate towards your goals so as to conquer these hurdles, and it is absolutely necessary to speak up regarding particularly bothersome incidents. Dropping the mental baggage is essential to make advancements in your path to success.
2. Difficulty in Raising Funds.
It is a biased notion that women are not as efficient as men in terms of business. For that reason, most investors avoid investing in companies run by women. According to a report, in spite of playing a significant role in the U.S. economy, female-founded startups could raise only 2.2% of venture capital investment in 2018.
Another reason that makes it difficult for women to gather adequate funds is more than 89% of investors are male in the Venture Capital World, who often overlook women entrepreneurs.
I pitched to 86 investors before getting the green signal from only 5 of them. Getting investments isn't a simple task, and being a woman can make it potentially harder, however, backing down should never be an option.
3. Making Balance Between Personal and Professional Life.
It is often challenging for women entrepreneurs to make a balance between their business and family life. Managing double responsibilities can become a major cause of stress. It is no surprise that familial responsibilities usually fall on a woman's shoulders by default. A report reveals, 2% of working women leave the workforce due to this reason.
It is necessary to involve the rest of the family members and distribute this workload amongst them, at the end of the day, even superwoman can use some help.
4. Dealing With The Fear of Failure.
Failure should not be seen as a negative thing because the road to success goes through several losses and mishaps. A study shows that female founders fear that they are less capable of running a business than men, and therefore, fear that they will lapse into chaos.
Resilience can be hard to muster, especially when you are being torn down by the extra 'goodies' you receive for wanting to break the mold as a female leader.
If you notice your plans are not executing the way you expected, it is time to reframe your goals. Learn from your mistakes and not repeat them.

Resilience is acquired as you move on in your journey.
5. Building a Support Network is a Big Challenge.
Before you dive into business, it is crucial that you surround yourself with the right people. It is seen that despite providing worth, women do not have a strong support network. According to an article published in Inc., about 48% of women entrepreneurs report that a lack of advisors and mentors limits their professional growth. Having good advisors is critical for avoiding potentially catastrophic decisions.
By making good connections, you come across new opportunities. To grow your circle, it helps to join women-focused networking events such as Bizwomen, Win Conferences, and more.
Today, more and more women are starting businesses. There are several women entrepreneurs across the world owning renowned business brands. If you're planning to start a company, it is crucial to stay motivated toward your entrepreneurial dream. Remember, confidence is the key to prosperity and growth.
Saumya Bhatnagar is the CTO and Co-founder of InvolveSoft, a workplace community platform which helps employees volunteer in the community. Before starting InvolveSoft, Saumya co-founded a startup right out of high school in New Delhi which focused on using technology to reduce gender-based abortions in India which was later acquired by the Indian Government. Saumya is a strong advocate of more representation for women in tech and is the founder of a nonprofit in India for women empowerment.