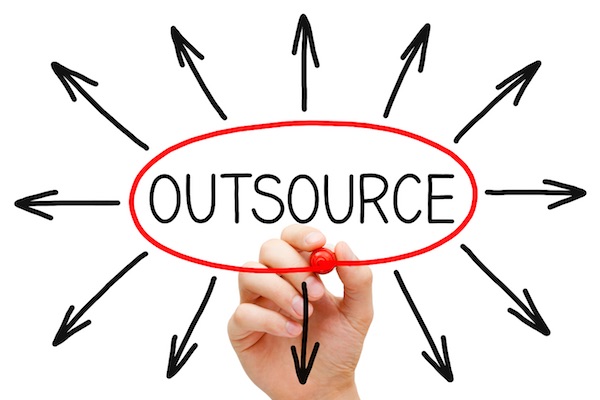 When opening a new business, time and cost management are extremely important, in order to get you that jumpstart you need as a new entrepreneur. One of the best ways to save both money and time is to outsource part of your work to professionals who can help you deliver without having to go through the process of hiring someone full time.
One of the main reasons companies choose to outsource is to save money on staff. Outsourcing certain tasks to professionals allows businesses, especially small ones, to keep their budget under control and only pay for the services they need. Below is a list of the five most common business activities that companies choose to outsource and the reason behind it.
Accounting and Bookkeeping.
When you are running a small business, chances are bookkeeping is not something that needs to be dealt with daily, so hiring someone in-house for this job only might be a bit counterproductive. Of course, you could choose to assign some of the work to one of your employees and take care of a part of the tasks yourself, but that will take up unnecessary time that could be used for other, more important tasks.
Besides the obvious reason of saving time, having an expert deal with your finances will give you more peace of mind. Accounting experts are always up to date with the field's laws and regulations, as well as proper technology for the job. A good accounting firm will make it their top priority to provide you with the best solutions for your business.
When looking for an accounting firm, make sure to choose one that has experience working with startups or small businesses. Accounting means more than just tax preparation and bookkeeping. A specialized firm can provide you with managerial accounting services, which will help you make more informed financial decisions, which is extremely important when you are starting a new business and want it to grow.
Marketing.
The main focus of a new business should be its growth and development. Most of the time, this requires a solid marketing strategy as well. Outsourced marketing agencies will provide you with a qualified team, prepared to take your business to the next level.
Marketing agencies have many areas of expertise, from search engine optimization, to branding, affiliate marketing and lead generation. Make sure you choose a company that focuses on the areas you need help in. Keep in mind that, throughout time, you may need to change your marketing strategy to align with your business needs, as well as keep up with the new emerging techniques.
Having a small in-house marketing team might work at first, but chances are, they will not be able to keep up with the ever-changing tools and trends. At least not without some investments on your side. When you hire a professional team of marketers, it is their job to be up to date with the newest marketing trends and provide you with the best possible solutions.
Software Development.
When you have an in-house team of developers, you can't expect them to have knowledge in every skill and technology out there. At least, not without paying them a colossal wage. With outsourcing, your business can get access to a dedicated development team that is skilled and trained to finish any type of project you might be needing.
This will save you time and money on training sessions, project management, as well as licensers for the most recent tools. Besides that, outsourcing software development will give you access to a skilled and trained team, which can be a big competitive advantage for your company.
Risk management is another reason you should consider outsourcing software development. One good solution to manage risks is to choose different vendors, each of them specialized in a different field.
Another reason for outsourcing software development is software security. If you experience security flaws, it can seriously put your company's sensitive information at risk. An experienced development team will make sure that your applications and processes are as secure as possible.
Customer Service.
The way you handle customer service can make or break your company, so having a properly trained team to deal with all the help your customers might need is paramount. Outsourcing customer service is perhaps the best way to save some money, as you would need quite a big team to handle all the calls and emails your company will get, even if you run a small business.
Having professionally trained people dealing with your customers will give you the competitive edge you need and increase your efficiency. If the team is properly trained, nobody will be able to tell that they don't work under the same roof as you.
Another reason for outsourcing customer service is the seasonal spikes in volume, which would normally require you to hire more people, but only for a short period of time. Especially if your work in retail, or eCommerce, chances are you will be experiencing more demands during the holiday season. If you outsource, the company handling customer service will most likely know when those times arrive and will assign the necessary personnel.
Legal Services.
Everybody knows how expensive lawyers can get. Most small businesses don't require 24/7 legal support, so outsourcing legal services may be a better option. Besides reducing costs, because you won't be needing permanent staff, outsourcing provides you access to senior partners at law firms like www.RhaLaw.com, that will offer you the counseling you need.
When it comes to legal advice, having someone that will stay with you from the beginning is extremely important. While in-house legal staff is more prone to changing personnel, it rarely happens when it comes to outsourcing.
Some companies choose a hybrid between an in-house legal department and an outsourcing firm. With this, you will have someone in-house, to handle some of the work, while also maintaining the possibility to outsource part of it to another firm, when the work becomes too much for one person to handle. The same can happen when your in-house team has to face a more difficult situation and require more expert advice.