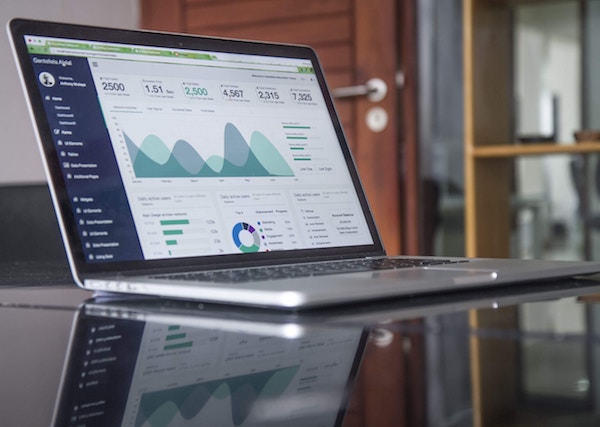 Have you been dedicating time to creating an online presence in the digital world, only to realize you're in over your head? It seems straight forward at first. You hire a professional developer to redesign your website, then you launch a blog because content marketing is vital, you post new topics every week, but you don't really see an increase in qualified leads.
If you're struggling to market your law firm in the digital world, it's probably because your industry requires a different approach than what you see other businesses doing. Try these four strategies before throwing in the towel:
1. Stop using strategies that don't work in your industry.
It's hard to think that some marketing strategies don't work in every industry, but it's true. For example, most businesses use Facebook to reach out to their customers and generate leads, but each industry requires a slightly different approach. For instance, an apartment building manager can only post about the property's poolside barbecue grill so many times before getting unfriended, ignored, or blocked. Most people seeing the posts will already be residents, and they know about the barbecue already.
Social media engagement is about appealing to your audience.
In any industry, there are hundreds of angles you can take to engage your audience on social media, but that doesn't mean all are going to be effective. You need to choose the angle that most appeals to your market.
Unless your law firm is working on groundbreaking cases with interesting insights to share, connecting daily with people on Facebook isn't your best option. Who wants to chit chat about the ins and outs of legal matters all day long? Some people might, but they're probably not your market. You're not online to educate or entertain people – you're there to generate leads.
2. Don't ditch social media – use the right platform.
While daily Facebook posts don't seem to work well for lawyers, Twitter does. Back in 2012, Legal Futures reported Twitter as the key referral source for lawyers with an increase of 663% of people asking for lawyer recommendations. That hasn't changed much.
Regardless of the platform you use, you should always be driving traffic to your website. Having ten thousand fans to chat with online won't do you any good if none of them visit your website or sign up for a free consultation.
3. Hand over SEO to a pro.
You've probably read SEO guides online and have at least attempted to perform the techniques you understand. Still, do-it-yourself SEO results usually pale in comparison to what a professional company can do.
In the legal industry, for example, there's only so much you can do with content creation before you run out of topic ideas for your blog. Then what? If you're not sure, that's why you need to hand over SEO to a pro.
Hiring a professional SEO company would give you an advantage over your competition, but you'll gain an even bigger advantage by hiring a firm that specializes in law firm SEO. The average SEO company might do well, but niche firms will do better.
4. Start using Facebook ads.
If you want to be successful in the digital world, you need to utilize Facebook ads.
As of March 31, 2019, Facebook has more than 2.38 billion monthly active users; an 8% increase since last year. Of that number, 1.56 billion people log into Facebook daily. Forty-two percent of marketers report that Facebook is critical to their business. Most of those marketers use Facebook ads to drive traffic to their website and boost their bottom line.
Even though it's hard to use Facebook to engage fans like other businesses do, Facebook ads remain relevant and critical to your law firm's success. Ads are shown to Facebook users who match your predetermined demographics, so you decide who sees your ads.
As you drive traffic to your website through Facebook ads, you can then participate in what's called "retargeting." Retargeting is where you show specific ads to people who have visited your website before. For example, you can display a different ad to people who have never visited your website and use advanced marketing techniques with an ad that is displayed only to returning visitors.
Go professional: don't get caught up in trends.
To avoid getting caught up in the latest and greatest marketing trends, hire a professional marketing agency to help you establish your online presence. Not hiring a professional marketing agency would be the equivalent of proceeding pro se during a criminal trial. Some things are better left to the pros.