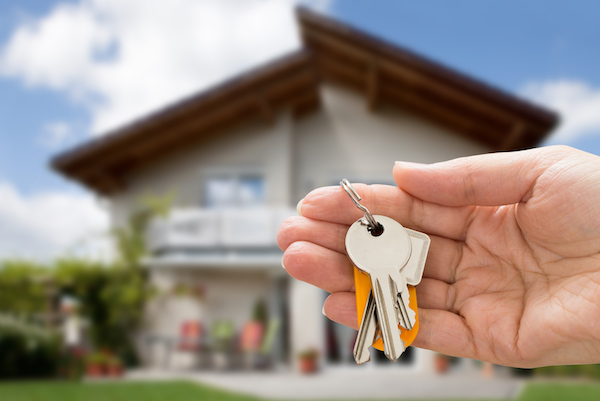 Before renting an apartment or a house, a landlord must realize different things. Some are imposed by law, others are recommended because later it will be too late or much more difficult to go back and change its choices. Here is a guide to not miss the first lease of your real estate investment with information and tips for successful first steps of lessor.
We will answer here the question "how to rent an apartment out in 5 key steps".
1. Choose between bare or furnished rental, main or seasonal residence.
Most of the rentals available on the private rental market are those as principal residence in unfurnished. Depending on the location of your property or its size, you can study the market for seasonal rental or furnished rental. Each of these rental types has advantages and disadvantages.
It is better to ask yourself the first rental on this kind of element because it can be long and difficult to switch from one to the other. For instance, if you rent a bare house year-round, you are obliged to leave on a lease of 3 years renewable automatically.
You will have to wait for the departure of your tenants to be able to offer another type of accommodation to other tenants. It can be very long. You will not be able to ask your tenant to leave to change the use of your property, except in certain specific cases (leave for sale or for personal use).
Other options are not excluded. For instance, for houses or large apartments, consider the possibility of roommate. This may allow you to rent your property more expensive than renting it to a single household. Finally, if you have not yet bought this home for rent, study tax exemption offers to reduce your taxes.
2. Highlight the apartment or the house.
To find a tenant more easily and especially to be able to ask for a higher rent, you have every interest to take the greatest care of your home. Do the necessary work to ensure that everything is in good condition, install equipment or useful storage, etc.
Some elements really make the difference with other properties that are for rent in your city. By standing out, you put all the chances on your side to have a lot of requests for your rental and you will be able to place your rent in the high range of the market without this affecting the vacancy.
Compared to the value of housing, do some DIY or decoration that costs very little but it can allow you to significantly increase the profitability of your investment. For those who have rental housing in a geographic area where there is a lot of rental supply in relation to demand, this is one of the ways to attract tenants towards your home rather than to the neighbor and that without having to lower the rent too much to offer the best price / quality ratio.
The home staging has the wind in its sails to more easily sell an apartment or a house by promoting the maximum of its potential. Even if few people talk about it, it can also have a net impact when renting. An investment in time and money that will quickly pay for itself.
3. Find out about the prices of equivalent rentals and fix your rent.
For successful investment in rental real estate, you must take into account the rental market in your city. Such as:
Are there more offers than requests in your area?
What is the range of rents on this type of property?
Is the rental vacancy important?
Are rents moving up or down? Etc.
The more you are informed and the better you can position your property correctly in relation to your market segment.
To find out about rents, you can consult someone on rental prices in major cities. You will also soon know the median rent practiced in your geographical area. Studies have shown that it is not those who place rents in the high range that get the best profitability in the long run. Better place your price in the average or median of the goods in its category (depending on its size, quality, location, etc.).
You will limit the rental vacancy and too many changes of tenants while removing attractive rental income. If you cannot find a tenant quickly, it's probably that you are too greedy about the rent requested. In this case, it is better to review your proposal. Never forget that to be profitable it is better to rent all the time with a moderate rent rather than having long periods without a tenant with a high rent.
4. Equipping yourself with all necessary documents to a lessor.
To manage your documents with your tenant, you will need to know how to fill in various essential documents. This goes from the rental contract which sets the conditions and the details of the provision of a dwelling in exchange for rent, to an inventory of fixtures, a rent receipt, etc.
5. Find a tenant.
A good tenant, who pays on time, does not pose a particular problem and with whom you can easily exchange about this rental apartment or house is the dream of every investor. The tenant search stage is therefore crucial and decisive.
To find a tenant, you can display real estate listings, including the main free real estate sites in your region. Do not neglect the possibilities of renting your property by word of mouth, a family recommended by family, friends or colleagues will already have the confidence of your loved one to be proposed. It is an element of security not to be neglected.