by Denis Kryukov from Soshace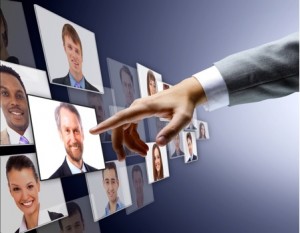 For many remote (and even regular) companies, company culture is something ethereal and abstract: while the most important metrics (customer engagement and satisfaction, employee turnover and retainment) are closely monitored, features like company culture are often neglected. However, our experience tells us: improving this aspect can really pay off.
The struggle of establishing a company's identity (and, by extension, its culture) is even more real for remote companies: without the luxury of face-to-face communication, remote workers may grow disconnected and dissatisfied – and their sudden change of heart will forever remain a mystery to the company's managers. Although a plethora of recruitment trends can be used to make the company better, keeping the team intact is arguably more important.
Here at Soshace, we've made a lot of efforts to make company culture as real and important as the company's balance sheet – and it has helped us significantly: easier talent attraction and retention coupled with the fact that team members actually enjoy spending time with each outside work. Having helped countless remote web developers find trustworthy companies to collaborate with, we noticed a curious trend: remote companies with great company culture perform better. Now, we're ready to share our insights:
It helps to attract and retain employees.
It may be tempting to think that company culture is only useful for internal purposes – but let's take a look at how Apple (quite successful company, don't you think?) ingrained it into everything they do. Steve Jobs is often hailed as a technological genius, but his hiring principles are equally stellar: he was famously in favor of hiring only the best professionals. He called this approach "Creating a team of A-Players" and, as it turns out, this is much more than just a cool slogan.
Let's imagine that our company needs the industry's best talent – and let's also imagine how these professionals think. Their work email is constantly bombarded by recruiters offering to work for their companies: more money! more awesome projects! more benefits! Eventually, these professionals start to wonder: their current employer, Company A, is surely nice… but Company B is even better.
This is where company culture steps in: on the one hand, it helps to retain your most valuable employees. Switching jobs does benefit the worker financially, but great company culture can prevent recruiters from stealing your talent. On the other hand, it helps to attract new talent: professionals like to network and words can spread quickly. This way, one of your professionals can pitch working at your company to their like-minded peers – and they just might decide to unite under your company's guide.
So how does Apple's "A-Players" strategy fit into all of that? Throughout the company's history, both Apple's hiring managers and their software engineers have been adamant that only the best professionals would be worthy to join this company. This self-policing effectively became the company's culture and allowed their teams to create many great products.
It improves company brand.
For the CEO, the company's advantages are easily evident: "This is the best company which offers the best product/service, made by the best people!" Outsiders, however, might struggle when trying to make out how Company A is different from Company B. Logo and the website design aren't the only things that create the company image: company culture does it as well. But how?
Branding is such a wide tool that it's often hard to pinpoint what works and what doesn't. How do clients perceive the company – via its logo? Its product? Its CEO? Although all these aspects ring true, people are also influenced by how the company treats them – and the way the company interacts with its clients is branding in and of itself.
Drawing the line between the categories of "visuals" and "attitude", we can put it this way: the company's logo displays what's outside, but company culture showcases what's inside, i.e. how it thinks, how it treats its clients and competitors, how serious it is about its mission. For the employees, visual branding isn't that important – they've grown used to it. What they value is something we can call "value branding": does the company foster learning opportunities, productive workflow, and peaceful environment? If the answer is "yes", then the employee will not approach their work cynically ("My only interest is selling my time for the highest price possible"); instead, they'll view the company as a group of people they truly belong to.
Conclusion.
In today's fast-paced world, the best talent of each industry is constantly presented with new opportunities. At some point in time, though, when money is no longer a problem, they start to seek something more meaningful than just an annual pay bump. We believe that company culture can answer their needs – and invite you to try this at your own company!
Denis Kryukov is an author at Soshace, hiring platform for remote web developers and companies.