by Loriana Sekarski, founder and president of BONSAI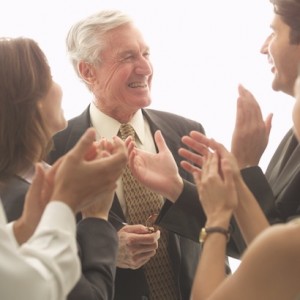 When it comes to successfully leading a team, one attribute in particular is crucial: boldness.
Leadership requires braving uncharted waters and choppy seas. It's the willingness to forge ahead despite unclear situations in order to make tough decisions, even when the outcomes are ambiguous. And now, more than ever, people want valiant leaders who can clear a path through stagnation, confusion, and increased competition.
Boldness: The Good Versus the Bad.
As a leadership coach, I often witness well-developed plans collapse shortly after they're born. This is because leaders fail to explain why changes matter, identify how employees can contribute, or ask for feedback. These plans tend to fizzle before they peak, leaving employees feeling undervalued.
But harnessed the right way, boldness triggers major innovation. For example, I recently worked with a leader who wanted to implement a strengths-based culture in his workplace. He sought to create an atmosphere that valued all team members' strengths and contributions, from upper management to supervisors of maintenance crews. He felt it was the right call for his organization, and as a result, he's witnessed increased engagement levels and ownership of work across the company.
That's a bold move.
However, there's a clear difference between productive boldness and reckless boldness, and it comes down to being deliberate in your choices. Wielding boldness is an everyday practice. Below are the top traits you need to lead boldly:
1. Foresight.
Acting with boldness means you won't always be certain of what comes next. Still, you're able to steer with vision and confidence. Having foresight involves:
Identifying your own assumptions, then considering how changing those assumptions might open doors to more solutions.
Cultivating a "deviant" on the team — someone who naturally and productively challenges ideas and pushes you to think outside the box.
Spending time with other visionaries, particularly individuals who have Futuristic, Ideation, and Restorative as top strengths via Gallup's CliftonStrengths (an oft-used assessment that identifies a person's main strengths that yield success).
Looking to other industries for ideas and inspiration.
2. A purpose-driven leadership style.
Being bold without purpose just creates chaos. Applying meaning and direction to that boldness leads to deeper focus and increased momentum. Purposeful leadership involves:
Knowing why you're doing what you're doing.
Deriving confidence from yourpersonal purpose, not others' opinions.
Developing a core set of values that guide your choices. (If one of your CliftonStrengths is Belief, this will come naturally.)
Filtering decisions through values by reflecting on choices you've made.
3. Excellent communication and relationship-building skills.
It's simple: If you want others to follow your lead, forge relationships with them based on trust and vulnerability. This involves:
Sharing the "what" and "why" behind your decision-making in ways others can relate to. Storytelling and metaphors have high impact.
Partnering with individuals who have Communication, Empathy, or Includer as top strengths.
Making relationship-building a top priority by nurturing three relationships each week. (When people understand your intent, they're more likely to trust and follow your direction.)
4. An openness to input.
Leaders must strive to be open to advice and suggestions. In hearing others' ideas, you make the best calls. This level of openness involves:
Asking powerful questions and listening to those around you. Ask about your blind spots and what you need to know.
Building a network of trustworthy advisors — especially individuals with strengths that differ from yours.
Really listening without getting defensive or needing to explain yourself. Simply listen and ask clarifying questions.
5. A willingness to learn.
I learned the importance of this attribute through a conversation with colleague and fellow leadership mentor Valerie Zumwalt. She suggests that a willingness to learn involves:
Learning from others' mistakes and wisdom by surrounding yourself with mentors and even hiring a coach.
Connecting with people in your community to seek advice and remind yourself that you're not alone.
Reframing failure as the constant companion of success.
Maintaining a growth mindset if and when you do falter — and remembering what you've learned.
To lead boldly, you must think with a clear head, stick to your values, and lean on your team's varied strengths. After a little practice, you'll notice a more engaged staff and a stronger sense of leadership.
Loriana Sekarski is founder and president of BONSAI, a consulting company that transforms leaders (and businesses) into the best versions of themselves. As a leadership coach, Loriana teaches leaders how to hone soft skills, spur workplace engagement, and achieve untapped levels of potential. Outside of BONSAI, Loriana serves as an adjunct professor at Washington University in St. Louis' graduate student program. Additionally, she's fine-tuning her passion project, TakeFlight, a program that addresses domestic abuse within the Christian community.