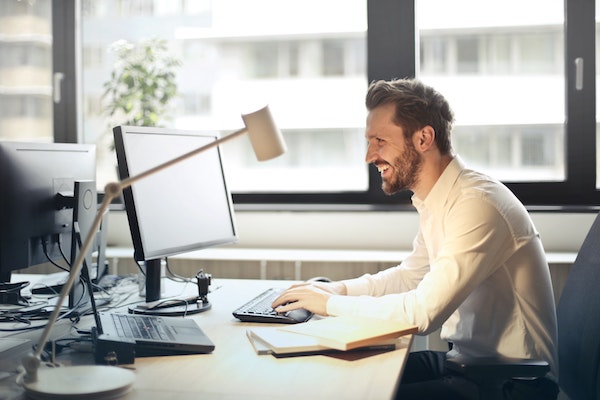 Whether it's to support your lifestyle or to dive into a growing niche, when you started your online business, chances are, you had many aspirations. In either case, you need good advice to support your business mission and to thrive in your niche.
Here are some tips that any small business owner can benefit from.
Build the right team.
Customers like to work with businesses that understand their needs and know how to address them. A knowledgeable and passionate team can help you accomplish this. For instance, if your business focuses on selling mobile device accessories, a well-trained team member will know to recommend a cell phone signal booster to clients who express frustration with dropped calls or no service.
Train your employees to improve their skills, knowledge, and insights. Remind them to always listen to the customer and to offer guidance in the best way possible.
Have a working contract.
Your business is small and growing. You need to build trust with your customers and clients. If your business primarily focuses on providing services rather than a one-time goods purchase, it is essential to have a written contract that states how you will deal with clients. Your contract should include your terms of work and payment information. It should also detail your return or dissatisfaction policies, as having customers be aware of these terms before starting your business relationship can save you both from trouble down the line.
Use customer management system.
Interacting with customers can get hard, especially when done manually.
A customer management system, or CRM, can streamline customer data, offering business owners invaluable insight into their customers to access whenever needed. Such systems make it easy for businesses to sell their services or products and increase sales.
CRMs collect information such as dates and methods of communication, agreements made, payments received, and funds owed, among other key metrics. This information helps business owners to better serve their customers and maintain full professionalism, especially when needing to meet with current customers. By showing that you have all dates, payments properly saved and on-hand at all times, you help your business maintain a positive, professional image.
Research your business competitors.
Chances are, you are not the only business within your niche. There will be other businesses that offer services similar to yours, and some competition might be doing a better job — either because they are more established, or because they have an approach that is different to yours.
It is important that you make it a habit to know as much as you can about your competition. Be aware of what they are doing and how they interact with their clients. Then, use the insights to grow your business by reaching more clients, or offering unbeatable promotions.
Have a professional website.
Your website is a great way to market your business. Ensure your website design is professional and fully optimized to be responsive on all devices. Have a blog page and create high-quality content. There are so many marketing benefits to maintaining a business blog. Your content should be educative, informative and offer actionable tips to help your prospects solve their problems. Most importantly, quality content can help with search ranking and increase website traffic to your business.
Leverage social media.
Take advantage of LinkedIn, Twitter, and Facebook to connect with prospective clients. Social media can help you gain insights about your customer, which can help you to deliver better services to your prospects.
Satisfied customers act as your business advocates to market your business to other potential clients. By maintaining an active and engaging social media presence, your customers will feel more inclined to leave positive reviews, feedback, or comments on your pages.
Act on your customer feedback.
When clients do offer feedback on your business and how satisfied (or dissatisfied) they are with your products or services, it's important to listen and act on this information. Use it to improve how you interact with them and solve their challenges.
Create a questionnaire and ask your clients for feedback about how to improve the services or products. You can also ask for feedback through social media, blog post comments, email, or survey. Your main goal should be to focus on how you can build trust with your clients and solve their pain points.
To build your business, gain the trust of prospective clients, and increase sales, you need hard work, dedication, and a lot of effort. The above tips can help steer you in the right direction to ensure your small business maintains high standards that turn your customers into longtime clients.