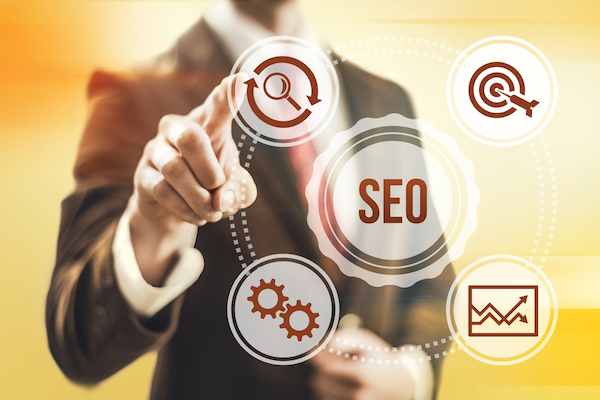 Many people do not pay attention to the quality of the blogs but poorly written blogs don't do much for brand image. To effectively turn your SEO blogs into leads the content you put out, i.e. your blogs, need to be written nicely too.
The first thing that pops into a reader's mind when they read a nicely written page of content is quality. With millions of articles on the internet, there is a majority of them which are poorly written or not up to par. Good quality writing is easily and quickly recognizable and can turn effectively turn someone who is merely surfing or reading for the sake of it into a potential client or a customer.
Given below are 3 tips that you can easily incorporate in your blogs to make them more SEO friendly. No technical work required, just some tips and tricks that you should keep in mind when writing an SEO blog.
1. Brainstorm before writing and create a draft in your mind.
Almost all of us have heard our teachers try to embed the concept and benefits of brainstorming into our minds ever since we started creative writing. From school to university, every teacher or instructor will ask you to brainstorm whenever you have to create an original piece of work. It not only gives you more ideas when you sit down for the sole purpose of coming up with ideas but different ideas also come together with a completely new and one of a kind concept. An excellent blog has a high probability of going viral, which is why you should always aim for good writing.
In addition to good writing, the next thing to keep in mind is the distribution of ideas. Your blog should have an introductory paragraph, the main body in which you describe your product or service in depth and a final ending paragraph. Information should not be strewn about randomly but should follow a specific pattern. This can help you a lot in getting your words in the correct section.
2. Use headings and paragraphs.
The use of headings is one of the easiest and fastest ways to write a blog. By incorporating heads, it does not only give the writer a clear and concise idea as to what they have to write but makes navigating through the article easy for the reader as well. By dividing your article into points of benefits and drawbacks or advantages and disadvantages, you can make it easier for yourself to research specific topics within a whole and produce an informative piece. Not only by dividing the whole article into points but by making different paragraphs for different ideas to talk about is also an excellent way to go. For example, when talking about plumbing services, you can speak of various plumbing problems that people regularly face and explain their solutions or generally talk about a specific problem in a separate paragraph.
Google also loves articles with headings and will show them up higher up in the searches. Just make sure to use a keyword or two in one of the headings. Do not use the keyword excessively though because it may put the reader off.
3. Set a suitable length for your article.
SEO experts at VM Interactive and Healthy Links say that your blog should at least comprise of 300 words. To grow the need for a product or service in a consumer, you need to make them aware of all aspects regarding the said product or service. You need to give out sufficient information that can help them make a decision whether they want to make the purchase or not. The essential job of an SEO blog is to attract customers, and it is a rather difficult job to convince someone that they need a particular thing in a mere 300 words. The article would be a rushed one and to cram a lot of information in such a tiny limit can be hard too.
An easy figure to go with is 500 to 750 words. Google loves long articles and will show your article in prominent searches if it finds the word limit of your blog suitable. Try not to get it too long though because that will make it somewhat hard for the reader to get through. Just be simple, concise, but descriptive and do not forget to use the keyword every now and then.