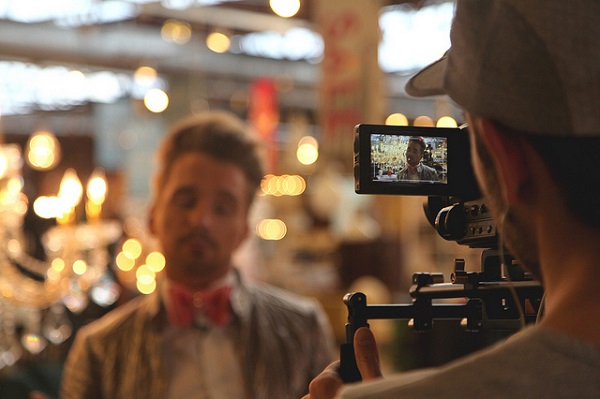 by Pamela Webber, Chief Operating Officer at 99designs
When was the last time you watched a video on your laptop or phone? Chances are it was today, or at least in the past couple of days.
That's because video has become one of the most relevant and popular forms of marketing content thanks to its powerful ability to engage large audiences across a range of demographics effectively. In fact, Cisco has predicted that online video will account for an incredible 80% of all consumer internet traffic by the end of this year.
As a result, integrating video is a no-brainer for many entrepreneurs today, but there are so many different ways to approach video marketing that it can be hard to know where to begin. If you've been toying with the idea of leveraging video content to help promote your brand, here are some things to think about to start incorporating it into your marketing mix.
Think Social.
Video and social media are a match made in heaven – especially for younger markets. The demand for video content is high, and algorithms on social platforms favor this type of content accordingly.
Research from Hubspot reveals that nearly all 18-34 year olds (96%) consume social videos several times a week, and around half of all consumers engage with branded video content on Facebook every single day. What's more, this engagement leads to sales, with the same Hubspot data showing 60% of users are more likely to purchase a product they've seenfeatured in a video.
Different platforms have their own formats and style for user-generated videos. But as a rule of thumb, short videos for social media are a great way to periodically check in with your online community in a fun and engaging way.
Remember these videos should be attention-grabbing enough to stop a customer scrolling through their feed, so be bold! Also, make sure your story is communicated in a way that doesn't rely on sound or narration because most people will probably end up watching it on mute.
Videos Explain It All.
Explainer videos are the most common type of marketing video, and typically tell the story of what a company or product does and how it works. The length and complexity can vary depending on what you need the video to communicate, but one thing is for sure: data shows that websites with videos have 41% more traffic than those without. So, having an explainer video on your homepage can make a real impact.
The beauty of explainer videos is their ability to entertain as well as educate. Playful and stylistic visuals can make even dry content exciting, and helps people retain the information they're consuming. Just be sure that the style of your video also reflects your wider brand personality and tone to maintain consistency across mediums.
Be Strategic.
While video is a crucial component of a broad content strategy, the upfront costs are typically higher because it's generally a good idea to find a local production company to work with or hire a filmmaker through a platform like 99designs. As a result, ROI on video marketing can sometimes take a little longer to generate than with other forms of content.
That's why you should work out exactly what you want to achieve before jumping head first into production. First, establish a video specific strategy that includes competitor research and a three to six month plan.. Be ready to adapt this strategy as you experiment with various formats and you learn what works best for your business. But, a good video marketing strategy should include the philosophy behind video marketing at your company, as well as benchmarks and targets you're trying to reach along the way.
No matter how you choose to integrate video into your marketing, you're likely to see results. Your customers are primed and ready to press play. So, even if you decide to start small and experiment as you go, it's worth getting your brand camera-ready today.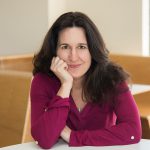 Pamela Webber is Chief Operating Officer at 99designs, the global creative platform that makes it easy for designers and clients to work together to create designs they love. As COO, Pam is responsible for Sales and Marketing and Business Operations, including Growth & Investment, Customer Support, and US People Operations.