Why Moving Your Small Business Online Doesn't Have To Be Scary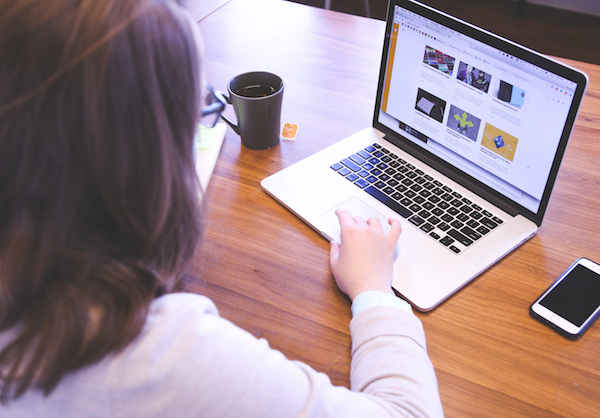 Making a success of your small business isn't something you accomplish all at once. If you're serious about keeping your company growing and prosperous on an ongoing basis, it's important to keep your business knowledge current and continue to embrace change as it comes. These days, a solid online presence isn't just a good idea for a business owner to consider. It's an absolute must for anyone interested in making sure their business stays relevant in the future.
Moving your brick and mortar business into the wide, wonderful world of the internet doesn't have to be scary or intimidating though. The following tips can help.
Start With Your Website.
Your website is the mainstay of your business's web presence, so you'll want to start there. If you already have a website, it's officially time to start treating it like the living thing that it is. Make sure the design is clean, contemporary, and mobile friendly. Cultivate a habit of checking all of your pages frequently for errors, broken links, and information that needs to be updated. If you don't have a website yet, it's time to build one. Definitely, don't be afraid to hire a professional to help if you need to. Ultimately, your website is too important to skimp on.
Now's also a good time to come up with an ongoing plan for maintaining, adding to, and growing your website. Your existing and potential customers need to be able to trust that any information on it is current and up to date. Adding a blog that you update frequently with helpful information, entertaining content, and timely announcements is a good idea a well.
Embrace Contemporary Payment Methods.
Of course, your business will need a reliable collection of ways to send and receive payments online going forward. Start by making it easy for your customers to trust your site and finalize purchases by choosing the best payment processors available. After all, it's not enough to have awesome pictures and terrific product descriptions in your corner. If the checkout process is too complicated or far removed from what a customer expects, you risk losing a sale.
You'll also want to look into ways to quickly and easily pay your staff for services rendered wherever in the world they may happen to be located. PayPal and Square are great options to start with. However, they aren't always the quickest, most efficient ways to send money internationally. Make sure you also have access to a resource like ShareMoney. ShareMoney makes it easy to share money with someone in Mexico, start sending money to the Dominican Republic, and more.
Leverage the Power of Social Media.
These days, it's hard to think of someone as truly real unless they have an established social media presence to their credit. This goes for businesses just as well as it does people. Modern people like to feel they have a personal connection to the brands they buy from. Social media presents you with a golden opportunity to offer your customers that connection. As with your website's blog, you'll want to get into the habit of posting regularly across all of your social media channels. You'll also want to be as interactive as possible with your customers and followers. Respond promptly to questions, comments, concerns, and feedback always.
Social media also offers you a powerful and affordable way to spread the word about your company and everything that it does. Encourage people to share your posts and engage with calls to action. Look into possibilities like paid Facebook advertising, influencer marketing, and similar options as well.
These days, a given business isn't truly able to keep up with the competition without an online presence. How will you go about bringing your small business successfully into the digital age?

Young Upstarts is a business and technology blog that champions new ideas, innovation and entrepreneurship. It focuses on highlighting young people and small businesses, celebrating their vision and role in changing the world with their ideas, products and services.