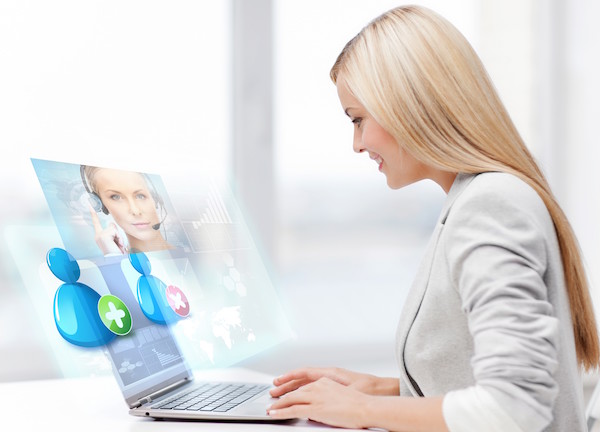 by Karthik Sridharan, Co-founder & CEO at Flexiple
Thanks to the growing intervention of modern technology, remote work is not a fad anymore. It has become a mainstream company culture. According to a recent article on Entrepreneur, flexible work options have increased by 40 per cent over the last five years.
Remote work not only benefits employees by cutting down on travel and helping them secure work-life balance but also has a big impact on a firm's bottom line – companies directly save on rent and maintenance expenses. Buffer, Trello, Zapier, and Github are examples of successful companies that are already reaping the benefits of remote work.
Challenges Of Remote Working Environments.
Having said that, it is not difficult to see that remote work comes with its own set of challenges. Zapier, a successful champion of remote working, lists down some of the biggest obstacles facing this new industry trend. Time zone differences, technology hiccups, and communication issues are few of the most prominent and often-witnessed obstacles. These challenges, while addressable, need to be taken seriously when considering remote working as an option.
Technology As The Right Enabler.
One of the best ways to address these challenges is by effectively using technology. If you look at the remote office scenario closely, you will realize that communication between teams is critical to ensuring the success of this business model.
Technology can be used for seamless communication thereby, avoiding conflicts and facilitating collaboration. Group messaging apps like Slack, employee engagement tools such as Glint, and video conferencing apps like Zoom provide just the perfect platform to do so.
Additionally, it is important to reduce dependency on human interactions while managing processes for a remote workforce. Project management software such as Basecamp and performance management tools such as Trakstar are examples of tools that can aid you in the task.
Choosing The Right Tool Matters.
An abundance of tech products exists in the market to make remote working a seamless experience. Therefore, you need to carefully choose the right tools for your company.
To illustrate this concept, let's analyse a couple of product categories that are critical to remote teams.
Video communication.
Communicating regularly through video calls is an important way for members in a team to feel connected to one another. To solve this important problem numerous products have spawned in the market.
Google hangouts or Meetups are very famous among Google Suite loyalists. Easy accessibility from chat windows or automatic link creation on sharing calendar invites, make it smooth and easy to use. However, if you want to have customisable links and a quick set up, Zoom is your solution. A totally new perspective has been taken by Pukka Team, which shares regular snapshots of your team throughout the day with a video call being a click away – making it seem like a virtual office. For use in virtual presentations and larger teams, GoToMeeting or Adobe Connect provides the right platform.
Employee engagement.
A difficult task for remote companies is to keep a pulse on their employees' motivation levels, needs, and concerns. Glint streamlines this challenge by collecting feedback and providing a detailed analysis of it to help in better decision-making. Quizbreaker makes engagement amongst employees a fun exercise by sharing weekly quizzes to help them get acquainted with one another. For larger teams who want to place an overarching structure around all HR processes, more sophisticated solutions such as 15Five and Trakstar are good choices. These products are costlier and an overkill for smaller teams, but allow for bigger companies to be able to build a strong culture and preempt problems that need solving.
Think of a Tool Stack instead of individual products.
Tech products shouldn't be chosen in isolation, though. Rather, they need to be picked as a combination, giving rise to the concept of a "tool stack" – a set of tools that neatly integrate into one another.
For example, if you are a heavy Gmail user, your natural choice for file storage, document collaboration and video conferencing would be Google Drive,  Docs and Hangouts. The Google Suite of products just knit perfectly with each other.
Similarly, if your internal chat communication tool is Slack with very sparse usage of emails, Slack's plug-ins ecosystem can help you create an efficient system. Standuply for daily standups, SImple Poll to establish a consensus, Drive to share files viewable inside Slack are just a few of the very useful add-ons.
Embrace remote work the right way.
Remote work is fast catching the imagination of companies worldwide. However, to execute the concept right, while technology is an enabler, the right technology choices can make the path a lot easier.
Karthik Sridharan is the Co-founder & CEO at Flexiple, an exclusive network of the best freelance developers & designers. A big believer of remote working, he is building Remote.tools for the remote community.