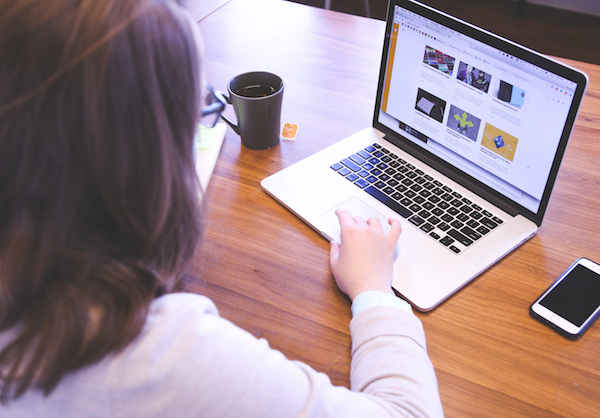 If you have a business, you need a website – without one, you will be difficult (perhaps impossible) to find, and all the hard work you put into creating your business will be lost. The potential to grow and succeed will disappear. Even if you don't sell via your website, you should still have an online presence.
However, it's not just as simple as having a website; the website needs to be a good one, one that encapsulates what it is you do and why people should buy from you. Here are some great tips for creating a good business website that works for you.
Keep It Up To Date.
There are two ways to keep your website up to date, and each is equally important. The first is to ensure that the content is up to date; you should constantly be changing the content to ensure that Google not only notices your website but ranks it highly. The easiest way to do this without alienating your customers is to write a regular blog.
The other way to keep your website up to date is to make sure you are using the latest version of WordPress or another hosting platform, and that all the widgets are the latest type. This can be much more difficult to keep on top of, so using a third party such as Operation Technology to maintain your website can be the answer.
An out of date website will not do much to enhance your reputation; it might make people think you just don't care about your business, or that you aren't even in business anymore, and they will look elsewhere.
Be Mobile Responsive.
More and more people are using their smartphones and tablets to shop online, and laptops are slowly but surely becoming obsolete. Therefore, if you want to have a good website that people trust and want to come back to time and again, it needs to be mobile responsive. This means ensuring that it can be properly read and seen on a smaller screen such as those of a smartphone.
Remember, if someone has a bad experience on your website, they are likely to take that as a sign that everything else about your business is bad too, and they are far more likely to search for a website that they can use in the way they want to. It may not seem like a big thing, but having a mobile responsive website could be the difference between success and failure. Plus, being mobile responsive is better for SEO purposes, and will help you to rank higher in search engine results.
Choose A Good Domain Name.
As well as keeping your website up to date and making sure that everyone has a good user experience no matter what device they look at it on, you shouldn't forget how important your domain name is. Choosing the right name will make your website much more memorable; something obscure, even if it is funny and clever, will be less easy to remember.
As well as this, your website name should be different from your competitor's. Similar names can be confused for another, and you wouldn't want all your potential customers going to your competitor's site when they had intended to come to you.