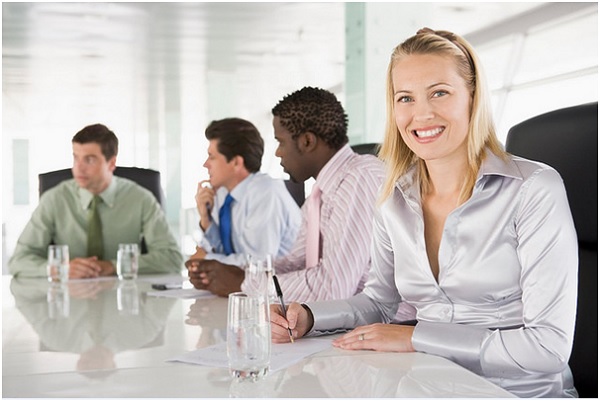 by Jesmane Boggenpoel, author of "My Blood Divides and Unites: Race, Identity, Reconciliation"
As the world becomes more globalized and advancement in technology continues to evolve, diversity in the workplace will continue to grow, making it more common to deal with clients, customers, and employees from all over the world.  Companies, organizations and leaders must adopt a global mindset in order to remain viable and relevant in today's global marketplace.
However, the possible challenges of diversity cannot be ignored and should be recognized early on. The ability for leaders and companies to manage and leverage differences in ways that allow everyone from all backgrounds to be heard, understood, and work together productively is critical to a productive and effective team. Language barriers may make it challenging to communicate effectively, and cultural differences may prevent employees from being comfortable enough to open up, bond with one another, or even work comfortably and closely with members of their team.
So, what can companies, organizations and leaders do to promote workforce diversity? Check out these some strategies for fostering inclusiveness in companies and organizations.
Promote appreciation of cultural differences.
By gathering a small group, and allocate time for a corporate break-away, where everyone can foster open, candid conversations among each other by share each other's stories, journeys, identity, forgiveness, and lingering emotions.
Instill a culture of empathy.
As stated in my book, "My Blood Divides and Unites", "listening to the other person with an open heart and connecting with the other person's feelings even if you don't agree – can put you in the other person's shoes, and that can often be a catalyst for repairing and strengthening broken, even hostile, relationships.'' If someone voices a complaint about bias or discrimination, listen carefully, and let them know that you care and will work to address their concerns. Even if you think that someone is being hypersensitive, make sure you follow up and take action as appropriate.
Try individual counseling.
Set aside funds from the company's human resources budget for staff to receive counseling that will help heal them from past racial incidences which may have caused trauma and hinder effective race relations going forward.
Find a common cause.
There is much power in bringing people together around a common cause. Currently, technology is helping to solve some of humanity's most complex problems that affect lower-income people and address inequality. Corporates can have its staff champion and get involved in such tech impact investing projects.
Instill the right skills in the future leaders.
Encourage everyone at work to be inspirational leaders in a diverse and tolerant society. One way to do this is by conducting formal diversity training sessions among employees that will help them explores the roots of conflict, to fears of lacking, and the desire to dominate.
Jesmane Boggenpoel, author of "My Blood Divides and Unites: Race, Identity, Reconciliation" is an experienced business executive and former Head of Business Engagement for Africa at the World Economic Forum in Switzerland. She is a Chartered Accountant and holds a Master's degree from Harvard University's JFK School of Government. Jesmane was honored as a Young Global Leader of the World Economic Forum, is a Harvard Mason fellow and a shareholder and founding board member of African Women Chartered Accountants Investment Holdings.