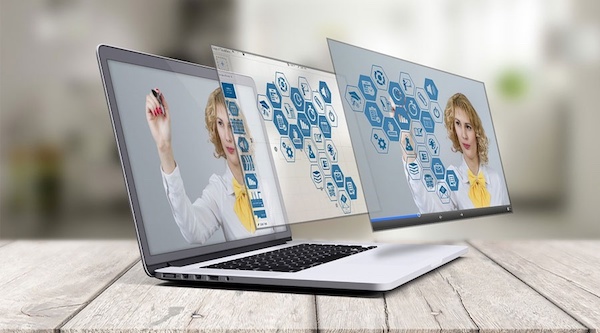 Nanodegrees are the new face of education and career training. While a four-year-degree can never hurt, businesses are more interested in your on the job skills than whether or not you finished all your gen ed classes. Online learning sources that provide technical education taught by industry experts in very specific areas have gained popularity as a proven career path to high paying positions in business, web development and design and information technology.
Are Nanodegrees Recognized?
Let's clarify what we mean by recognized. Will the nanodegree be recognized by other colleges or universities? Probably not. It is not an academic degree. But companies and prospective employers will recognize them. If AT&T, IBM and Google acknowledge these courses as a viable way to train employees, I think the rest of us can too.
Does a Nanodegree Prepare Me for Work?
This is where nanodegrees shine. The whole premise behind them is specialized training that is specific, hands-on and real-world. When you complete your nanodegree(s) you have industry-recognized credentials and a portfolio of your completed projects. The portfolio is invaluable because it shows real-world problems you solved during your extensive training course. Prospective employees can see your skills and how you perform on projects. This gives them an accurate view of who you are as a professional. It is very difficult to gauge this when considering an applicant right out of a standard university.
What Are the Major Advantages to a Nanodegree?
More and more people are turning to nanodegrees for technology training because they can be earned quickly and with less of a financial burden than traditional degrees.
Most nanodegrees can be earned in less than a year. If students can devote 10-20 hours a week to their studies, they should be able to complete their certificate in 6-12 months. That's a far cry from four years or more at a traditional college.
Not only do nanodegrees cost a fraction of the price of university programs, they get people into the workforce faster, which means you start making money and building your career much quicker. At roughly $200 dollars a month, nanodegree programs are a budget-friendly option with big returns.
There are even scholarships available. In the spring of 2018, Google and Udacity offered five thousand scholarships to potential students. There are still scholarships available offered by companies like AT&T and Google. Do a little online search to look at your options.
Will Nanodegrees Help Me Get a Job?
Well, in the end, this is up to you. Just having a nanodegree is no guarantee you will land your dream job or any job for that matter, but it can definitely help. Employers are looking for rising talent who have the information technology skills that a nondegree teaches. In fact, numerous companies partner with well-known online nanodegree programs so they can have access to graduate information.
The online educational organization where you earned your nanodegree will likely have a placement program. Sometimes this program comes at a cost, but if it helps you achieve the job status you are looking for it is probably worth the investment. Placement programs highlight their graduates' talents and skills by sharing your resume and portfolio with prospective companies. This is an invaluable too when it comes to career placement.
Nanodegrees are not a get-rich-quick program or an easy way to skip college. These programs are designed for business-minded, driven individuals who are ready to learn and ready to work. Some of them require assessments or prerequisites to enroll, but many of them are available to beginners. If you are serious about being part of this educational revolution, there are countless resources online.
The business world is ever-changing to keep up with technological advances. The development of nanodegrees has been a game changer for big name companies and small businesses alike. They bring top talent to organizations quicker and with more hands on, real-world experience.
If the next step in your educational journey includes business and technology, make sure you investigate whether or not the nanodegree is for you. If you are in charge or hiring the fresh faces of recent graduates, consider the benefits of hiring highly-skilled and expertly trained candidates who hold a nanodegree or two.