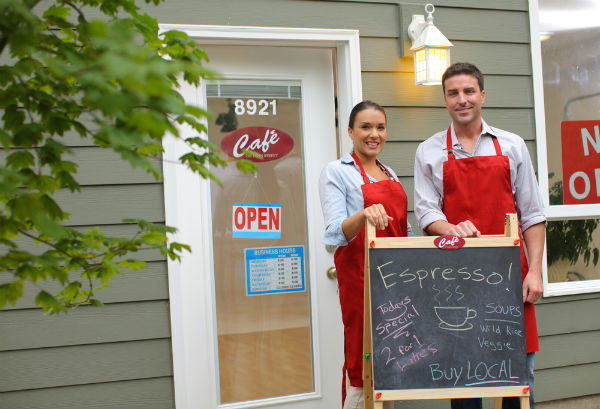 Thinking about business opportunities, all we can dream about is of a good place in big city areas with tons of facilities and huge crowds to make maximum profits. But, in reality, business opportunities are not just restricted to big city areas. Many entrepreneurs have made a long way in their business starting from a small town.
The rustic culture of the rural areas, clean and green environment far away from the city population and friendly neighbourhoods actually gives birth to plenty of business ideas depending on the requirements of rural area people.
In these days, the era of online marketing offers the platform for selling your products or services. So, it's getting easier for launching a start-up nowadays, even it's in rural area. But, the prime factor to consider is funding. If you are struggling for the initial investment for your small business, startup business loans can fulfill your requirement.
So if you are residing in a small village area or just moved there, you can try out these 5 wonderful business franchise ideas.
1. Food Business.
Small villages or rural areas hardly have any food stall, bakery shop or snacks stall. So a food processing business idea you can consider in the first place that will be loved by everyone. You can set up a food stall selling the delicious city snacks and breakfast items depending on the kind of rural area you have moved into or go for the bakery items like cake, muffins, pastries which are very much loved by children and even adults. If your business grows, you can also expand it in the form of a family restaurant serving lunch and dinner.
2. Set up coaching institutions.
Education is something that is required for every child. In many small village/town areas children are deprived of a proper education due to lack of facilities. So, you can start with private tutoring at your home or visit homes to help children learn better than what is only taught in schools. Private tutoring works very well in small settlement areas and with the accumulated profits, you can gradually set up a coaching class institution to help children learn different subjects. By setting up an educational institution, you can not only earn profits but also be a part of social service to let education reach in the rural areas efficiently like the Big cities.
3. Garments Business.
Often people from rural areas travel to big cities to buy clothes for festivals, and private occasions like Birthday, marriage etc. Hence opening a garment business in such small settlements is a very profitable idea. Especially, if you keep festive wears and bridal outfits. Marriages happen very often in village areas and people have to literally travel a long way to the city for purchasing outfits. So, keeping bridal clothing for both men and women will attract a lot of people to your store and eliminate their hurdle of traveling.
4. Salon Business.
This is another profitable business you can do in small village areas or settlement. Hardly you will find any beauty salon in small rural areas that are involved in facilities like Professional makeup, styling, waxing, pedicures, manicures etc. Women of these areas are always devoid of these facilities which the big city female population can get. Hence for the individuals who have done a beautician course can go for salon business at affordable prices in rural areas and earn huge profits as all women love beautifying themselves and men even these days.
5. Medicinal Store Franchise.
Starting a proper medicinal store business in rural areas will serve extremely valuable for the settlement area to provide them with an ample amount of medicinal facilities. You can go for a franchise of an established medicinal brand to have huge supplies of advanced medicines. If you have money to enter into the franchise well and good, but in case if you don't, you can take loans from the bank. Medicinal store in rural areas will help you gain a lot of profit and in the process, it will also make easier for you to pay back the loans gradually.
Conclusion.
Though there are many business ideas for small settlements, the above mentioned 5 are the most profitable and easy-to-do businesses. So, if you are in the rural area, you can adopt one of these businesses for success.