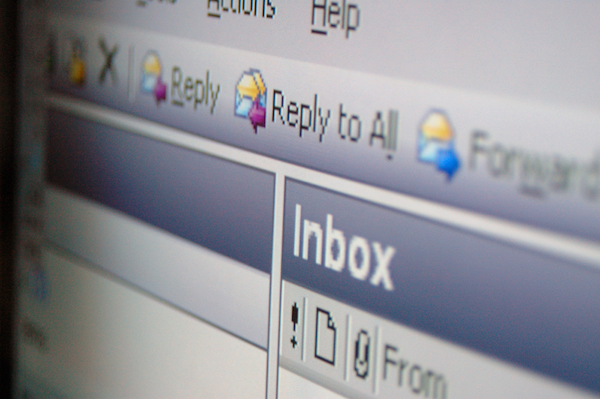 Digital Marketers can't get enough of email marketing, and for good reason too. Reports valued the ROI of email marketing at 44:1 in 2016 – $44 dollars of value for every $1 spent. While the ROI has slightly decreased in 2018 to 38:1, it is still arguably the leading digital marketing strategy and an important focus of every successful business.
Getting started with an email marketing campaign is quite simple. With all of the different email marketing services on the market, you can easily find a company that will suit your budget and cater to the scope of your campaign. However, before you jump in and choose a service, be sure to check whether they have these key features…
Mobile Responsive Templates.
It's no secret that cell phones have become one of the most dominate ways that people interact with web content. You need to make sure that your templates are 100% mobile responsive so that your emails can be read on the go!
Ready to use Templates and Easy Editing.
We're not all designers – no matter how many times we try. Leave it to the experts to create a high-quality template that will convey your brands style and vibe. Many services also feature drag and drop editing, so you can make sure your email perfectly suits your need.
Statistics and Monitoring.
If you can't track your campaign, you won't be able to evaluate how successful it is. Choose a provider that shows you the funnel – it will help you to make improvements to your next campaign, and keep you on track.
If you are just getting started with your business, and you are looking for a more all-inclusive package, you could also consider working with a website builder. You will need to choose a premium package for any website builder that you are considering if you would like to get all of the features you need for an email marketing campaign, but it can be a good simple option for small to medium sized business.
For example, Wix's premium plan includes the use of their email marketing tool ShoutOut, and they provide you with very similar features to an email marketing service – but at a smaller scale. Plus, you can personalize your business email address so that it includes your domain, or a separate G-mail work account – helping to make it obvious to your email list exactly who you are and what you are offering.
Once you have chosen the right option for your business, you can move onto building your email marketing strategy. Running a successful campaign doesn't need to be challenging! To help make the process easier, we recommend integrating these 5 simple strategies into your workflow:
1. Define your target market. 
This may seem like an obvious first step, but it can be easily overlooked when you are starting to build your campaign. Your audience is not made up of one homogenous group. There are different age groups, demographics, historical engagement and order history – and the list continues.
Segment your market into smaller and more definable groups so that you send them targeted and personal content. The smaller and more niche your segments, the more personal the email will feel – and the more likely that your email will be engaged with.
2. Mobile optimized.
I know you have heard it before, but mobile optimization is the future and you need to get on board. Have you ever received an email with a pop up that couldn't open properly on your phone? It is frustrating, unprofessional and it makes that offer DOA.
Make sure that your font is the right size for mobile, that it fits the size display of the phone, and that your email is loading promptly and properly. Google recently reported that there is a direct correlation between mobile experience and customer satisfaction – so make sure that your performance counts.
3. Strategic Call to Action.
Unlike a website that has lots of content and different segments with unique CTA's, an email needs to be concise and to the point with one strong CTA. If you want to increase the likelihood that the recipient will click through to a desired location, you should create a clear place for them to engage.
If you send a coupon code, consider placing a CTA right below it that pushes the user to get started shopping. The U/X team at Wix recommends using eye catching colors and action words that will inspire people to click – like 'Try it Now' and 'Learn More'.
4. A/B Testing.
You need to practice crafting the right email approach. Move your CTA from the bottom to the top, change the color and format of the email, add more/less text and pictures – the options are limitless.
If you want to maximize your potential, you need to practice with different formats until you find the right one for your audience. Check out your metrics, and measure how many more opens you received or how many people clicked through and using that data you can hone in on the right email for your campaign.
A/B testing helps you to contextualize your theories with data. Rather than speculating over which text would work better, or which colors will hook your audience you can test it out and use the data you collect to confirm your theories.
5. Frequency.
There is a fine line between informative and annoying. Majority of professionals in digital marketing agree that you should limit the frequency of emails that you send. Focus on your segments, and send them about two targeted emails a month. During holidays, your frequency may increase due to special sale promotions. However, generally you shouldn't send more than 2 – 3 emails in a month.
Creating a successful email marketing campaign doesn't need to be unnecessarily challenging. Find an email marketing service that meets your requirements and then get started on your campaign. If you keep our five simple steps in mind when you are making your next campaign, and you will be on the right track to success.