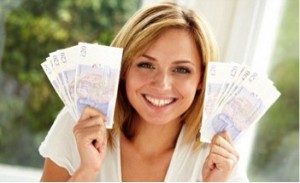 If you find yourself needing additional income during retirement, there are a few options at hand. By earning extra money on the side, you don't have to deal with a commute or having another regular nine to five job. While it may require a little hustle, these options are available to anyone who can put forth the time and effort, as taking this on will cut into your newfound freedom and relaxation. There are several options for making money on the side, but be aware of how it could impact your social security income.
Here are a couple of ideas to get you started.
1. Rent Spare Rooms.
If you live in an area where tourists are common, renting out your spare rooms on Airbnb is a good way to bring in some money. The site will connect you with interested short-term renters who you can approve or deny at your discretion. You choose what to charge, when your rooms are available, and the rules of the home. This option is excellent for empty-nesters who are wondering what to do with all the newly available space in their homes.
2. Freelance.
If you have a marketable skill, you might consider freelancing. Websites like Fiverr allow you to sell services like voice acting, graphic design, editing, or translation. Fun services include singing happy birthday in a unique accent or offering to teach someone words in another language. There is no limit to the possibilities here, and it can be a great way to gather extra funds in your retirement.
3. Sell Your Crafts.
If you're good at a hobby where you create things such as jewelry, soap, knitting, crocheting, or any other hobby, you can sell these creations online. Sites like Etsy allow you to set up a storefront where people online can buy your goods. Etsy has over 34 million buyers and is growing each year, making it the best place to sell handcrafted goods on the internet.
4. Sell Your Life Insurance Policy.
If you need funds now and don't have any marketable skills or time to generate money, then selling your life insurance policy may be an option. You can either connect with a broker who will find the best buyer for your policy or sell it to your provider for its cash value. Either way, this is a quick and easy way to generate the needed funds. Just be aware that your family will no longer be the named beneficiaries of your policy if you sell it.
5. Teach English.
Many teachers find that they miss helping students learn in retirement. Several online sites offer English speakers the ability to connect with students in foreign countries and help them practice their English. You don't need to be a teacher to participate in these programs, either. You will be connected to students in China, South Korea, Japan, and India to help them become more fluent in the English language. Many English learning sites will even pay you if you schedule a session with your student, but the student never shows up.