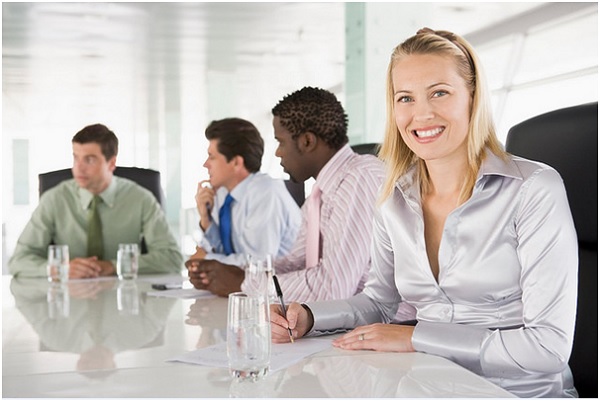 Your business is doing well and expanding, making it possible for you to increase your output, and maybe even move to a larger location, and that's great news: All of your hard work is paying off. You've even grown big enough that you need scheduling software to manage all your manpower. Congratulations!
But with all this growth, you might also run into some challenges. With the current low unemployment rate and hot job market, hiring hardworking employees who have the background and experience required for the job openings you need to fill can be difficult, especially in industries such as retail and hospitality where there tends to be a lot of employee turnover.
For businesses in the retail and hospitality sector, outsourcing hospitality staffing can be one solution. Read on to discover five reasons why outsourcing your staff, rather than hiring your own employees, might make sense.
1. Staffing agencies already have qualified candidates on file, making the hiring process faster and easier.
Companies that specialize in staffing often have a large database of personnel eligible to work in different positions, making it easier for you if you need to fill jobs with diverse responsibilities, such as culinary professionals and cleaning staff, for example. This can also save you the time and hassle of posting multiple job ads, reading through piles of resumes and interviewing several candidates.
Once the staffing company finds eligible candidates for the job opening you have at your business, you will be able to choose from and interview one or two candidates whose experience and personalities seem like the best fit, and then choose the person you'd like have to come to work for you.
2. The staffing company handles all background checks on prospective employees, taking the pressure off of you.
When you use a staffing company to hire employees, the hard work of conducting background checks is done for you. You won't have to spend valuable time calling or emailing a candidate's past employers, educational institutions or references, a process that can take days or weeks depending on how quickly people get back to you. This will allow you to get your open positions filled faster and focus onother aspects of your business.
3. Using outsourced employees can save you money.
The costsassociated with using outsourced employees can be significantly lower than the expenses related to hiring and training new employees in-house. Though you will have to pay the outsourcing company a fee, it's often less than what it costs to advertise job openings, find and interview candidates, conduct background checks and train new staff, especially when you consider that anyone new that you hire may only hold onto that position for a few weeks or months.
If an outsourced employee does turn out to be a bad fit for your company, you won't have to worry about going through the hiring process again with someone else. The staffing agency will simply send you a new list of candidates to choose from.
And because staffing companies take care of payroll, human resourcesand compliance issues for their workers, you will also save money on administrative costs.
4. Outsourced staffing offers temporary to permanent hiring opportunities.
If you've ever made a bad hiring decision and wished you could have the opportunity to test out a new employee for a week or two before taking them on permanently, outsourcing staff to fill open positions can make that possible. When you work with an outsourcing agency, you can have new people come to work for you, give them an opportunity to do the job for a period of time that makes sense for you, and then decide it you want to hire them permanently or not.
5. You can get more flexibility out of your workforce.
If you run a business that depends on seasonal sales, such as a restaurant located in a popular beach resort area, or a company that does most of its business around the holidays, the number of employees you need to have on staff from month to month will vary.
If you hire your own staff, this means going through the expensive search and onboarding process one or two times a year, and then having to let go of employees who might be good workers when business slows down, without any guarantee that you'll be able to rehire them when it picks up again.
When you hire outsourced workers, you can specify that amount of time you need them to work at your company at the outset. Remember to use your scheduling software to manage them too! And if you find you need to hire workers sooner, or let them go later, than you anticipated the staffing agency can help you with that as well.