4 Tips For Small Business Online Marketing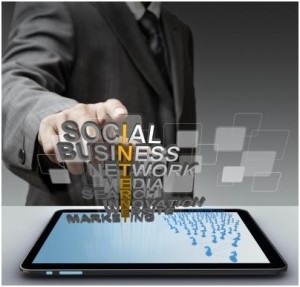 Not sure how to launch or improve your small business's online marketing? Should your business include social media buzzwords in your communication strategy? What type of content is the most alluring?
Let's delve into the top four tips that all small businesses can use to improve their online presence.
Expand Your Local SEO.
Every brick-and-mortar business on the planet wants more customers. A steady stream of loyal patrons, plus a frequent influx of new ones, is an owner's ideal situation. One of the most valuable strategies you can do for your local business is to create high-quality content and get connected with Google Local.
Google Places for Business helps potential customers find you quickly, while Local Google+ puts you in touch with your customers and boosts exposure by enabling managers to respond to reviews and post updates.
The next step is to uncover the right keywords that customers will use to find you. Keep a list of these buzzwords and review and update it regularly as your business grows.
The Importance of Using Buzzwords.
One of the main reasons experienced marketing managers use social media buzzwords is to connect with a specific audience. Taking advantage of this lingo has the potential to improve social media engagement, but why is this method important?
Instead of sweeping your message across a broad playing field, businesses can tighten their reach to a smaller audience: the ones that are most likely to buy their goods and services. Buzzwords help establish your brand's authority within your particular niche and help you connect with the people who are ready to buy. Use easy to understand jargon to turn these online fans into real-world leads, just don't overdo it.
Quality Over Quantity.
Plenty of brands shamelessly spread spam, and that's the last thing you want to do. Creating professional quality content must be a primary part of your digital strategy. Content is still king and video is a medium that's growing at an electrifying rate.
Video is arguably becoming the most entertaining and addicting form of online content. Google touts that consumers are spending more time on their devices focused on video than ever before. These mini-movies are a central part of how we live, and their value ranges from demonstrating products or explaining services to simply increasing dwell time on your website.
Limit Social Media Channels.
Social media is a platform that's constantly evolving, and marketing strategies are adapting alongside these changes. Small business owners get swept up in the hype, finding it difficult to know where to invest their social media energy. Trying to manage every social media channel — and there are dozens of them now — is distracting and may even take away from running your business. If you're gaining more traction on Pinterest than Tumblr, focus your resources there.
Marketing your successful business online is no small task. These are just four of the many elements that come into play when developing an effective overall strategy. Use these tips to ramp up your next marketing campaign.

Young Upstarts is a business and technology blog that champions new ideas, innovation and entrepreneurship. It focuses on highlighting young people and small businesses, celebrating their vision and role in changing the world with their ideas, products and services.