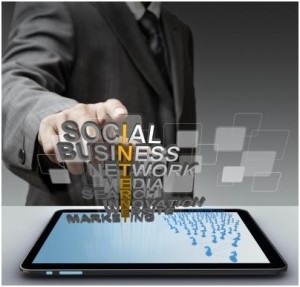 When you first start out with your business venture, there are many challenges you will have to overcome. Finances can be one of the major challenges for many start-ups. The other is the stiff level of competition that is present in every industry. In order to compete with established rivals, effective marketing is vital.
A big part of every marketing strategy these days has to be digital marketing. This is particularly beneficial for start-up companies because it is a very cost-effective method of gaining exposure for your new business. This is ideal for those on limited budgets but who still want to be able to reach out to a local, national, and even international audience.
Some Forms of Digital Marketing to Use.
If you want to enjoy the many benefits of digital marketing, there are a number of different methods you can use. If you are unfamiliar with this type of marketing, there are professionals you can turn to such as this New York City SEO company. By using experts, you can ensure you get your marketing strategy just right and you can also learn from the experts in preparation for your future marketing efforts.
One of the most popular forms of digital marketing these days is social media marketing, which is used by businesses of all sizes. There are various benefits that come with using this type of marketing. One of the key benefits is that you can reach out to audiences across the world with minimal effort. All it takes is the click of a button and your message can go to people far and wide across the globe. Another benefit is that your post can be shared by others, which means that you can widen your reach without having to take any additional action.
Another popular form of marketing and building a customer base by using digital technology is blogging. Like social media marketing, this can offer a range of benefits. First, it can help to build relationships with audiences and ultimately gain their trust. Second, you can post links to your new blog posts on social media, and this can help to drive more traffic to your site. Finally, you can impress the major search engines by adding regular fresh content, and this can result in higher organic rankings in search results.
You can also use email marketing, which is cost-effective, simple, and provides a great way of keeping your audiences informed. You can let them know about special deals and promotions, new products, special events and more. In addition, the emails can be forwarded on by the recipients.
Simple Solutions to Effective Marketing.
With digital marketing, you can look forward to simple solutions to effective marketing. For small businesses and those just starting out, the cost efficiency of this method of marketing is a huge bonus. In addition, it is a great way to compete with rivals on a global basis without having to invest huge amounts of time, money, and resources to spread the word about your new venture.