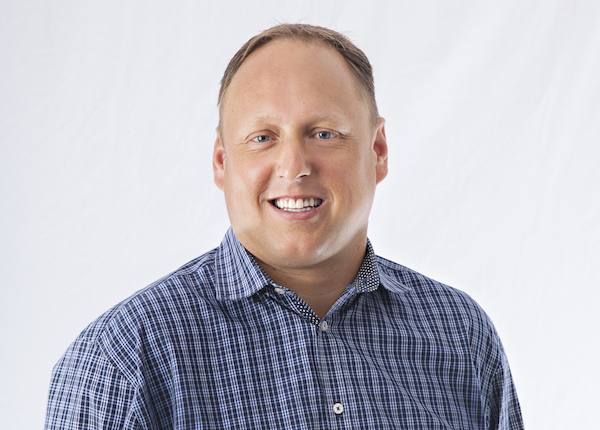 As Vice President of My Place Realty, a Winnipeg-based property management company, Thomas Haughton and his team help people find high-quality multi-family residences that they are proud to call home.
At My Place Realty, Haughton oversees all aspects of business operations including construction management, finance and property management.  He works hand in hand with his senior management team to ensure optimal performance while actively coaching his team members to success.
Over the years, Tom Haughton has acquired extensive experience and skills in human resources, business operations, coaching and development, customer service, procurement, data processing, sales and marketing, business development and finance.
Haughton graduated from the University of Manitoba with honors and has taken various coaching and self-improvement courses to focus on learning new skills.
In his over 20 years as a business leader, Haughton has learned the importance of teamwork, leadership, and emotional intelligence.
As a business executive who has worked in several industries, how do you transition from industry to industry?
Tom Haughton: Every industry is different, but they are all built upon the same types of principles. In my experience, forming a trusting relationship with clients and training your team members so they can become self-sufficient are essential no matter what industry you work in.
What, based on your experience, do you think makes a great business leader or entrepreneur?
Tom Haughton: Being visionary and knowing your purpose. Whether you're in that startup phase or well-established, on your own or with employees, you have to remember what you're working for. It's too easy to get caught up in all the different responsibilities you have as a leader, but staying on track with your vision of your business is key.
Cultivating a team atmosphere is also imperative. As a leader or entrepreneur, you should be able to put together a team that works well together, works to their individual strengths, and believes in the business's values.
Based on your time in the industry, is there any "formula" for success in real estate?
Tom Haughton: Well, it depends on what area of real estate you are working in.  But, across the board, regardless of your niche in the industry, being able to provide strong customer service is imperative. I always try to add a personal touch to my client interactions. Showing you're a real person who cares about them as people fosters loyalty and a feeling of community.
I would also say staying on top of trends is key.
Are there any skills that you have used across all of the positions in your career?
Tom Haughton: I'd have to say constantly learning. Being open to learning new skills and furthering my knowledge has helped me enhance my abilities. I've attended seminars, coaching sessions and more and I will continue to try to better myself throughout my life.
I've also learned the value of open communication. I believe that being transparent within a team and with business contacts is a key to success. Active listening is a huge part of that.
What is your favorite part about your job?
Tom Haughton: Connecting with people. Getting to network and share ideas with others is one of my favorite parts of business. I love challenging my senior management team to think outside the box and come up with innovative ways to serve our clients. Having the opportunity to give back to our community and support amazing causes feels great, too.