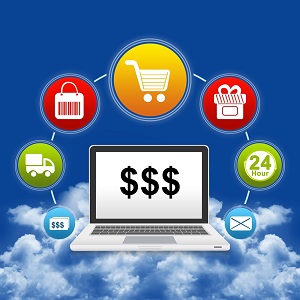 Magento is a powerful tool that can help you build startups in both B2C and B2B eCommerce. Working from this central hub, you can manage all aspects of your website development and simplify sales for easy growth. Highly customizable, the Magento platform can be used to create a site that meets your distinct specifications.
Get the features and functionality you need in one neat package by working with Magento for your startup.
Responsive Site Design.
Mobile retail commerce sales comprised more than 34 percent of total eCommerce sales in 2017. This is expected to increase to nearly 54 percent by 2021. With a growing number of shoppers turning to their mobile devices for fast purchases, it's increasingly important for retailers to meet them in this space. Magento features responsive virtual shopping carts that make it possible to streamline purchases across tablets, smartphones, and other devices. No matter where your customers are coming from, your Magento-powered store can satisfy their needs.
Powerful Platform Capabilities.
You want to build a mobile store that's sleek and scalable for easy growth. Don't hinder yourself with a business platform that can support only a limited number of products. Magento offers enough support for 500,000 products on a single site. This platform can easily handle more than 80,000 transactions an hour.
Though your startup might be small now, working with Magento will give you the scalability you want for future success. Transitioning from a limited platform to a more powerful one is both time-consuming and expensive. Start with the same product you'll use in the future to minimize growing pains.
Enhanced Cross-Selling Potential.
Cross-selling is a powerful way to increase your sales potential, highlighting the products that are most relevant to your shoppers' interests. Magento allows you to add smart prompts on the checkout page that encourage shoppers to browse related items. This is a great place to feature low-cost products that are ideal for last-minute impulse buys. You can also use the margin space to highlight similar products or coordinating accessories that will encourage shoppers to stay on the page and explore a bit longer.
Simple Third-Party Integrations.
When you're working with Magento, you're not confined to the capabilities of this single platform. You're connected to a seemingly endless range of optional integrations. Magento's built-in flexibility makes it easy to pull in the features and functionality of PayPal, QuickBooks, eBay, Google Drive, Zendesk, Shopify, WordPress, and more.
You can pick and choose your favorite apps and access them seamlessly through Magento to create a cohesive approach to marketing and sales. Integrate Facebook pages, Twitter, Instagram, and Pinterest with Magento to make sure your branding is consistent across all platforms. Use Mailchimp for Magento to communicate easily with your customers. The options are limited only by your sales ingenuity.
If you're looking for a feature-packed platform for your new eCommerce startup, keep Magento at the top of your list of options. You'll find that this competitive choice offers a wide range of benefits for your business.